Swanson Digestitol
Feel the utmost pleasure of the food and nutritional supplements you take everyday with Swanson Digestitol.
Benefits
Increases the bioavailability of the nutrients in your diet
Digestitol features the most advanced combination of enzymes ever assembled in a single supplement, including pancreatic enzymes, bromelain, cellulase, and the specialized CereCalase
Digestitol also includes Bioperine, a patented extract of black pepper and long pepper that promotes nutrient uptake in the body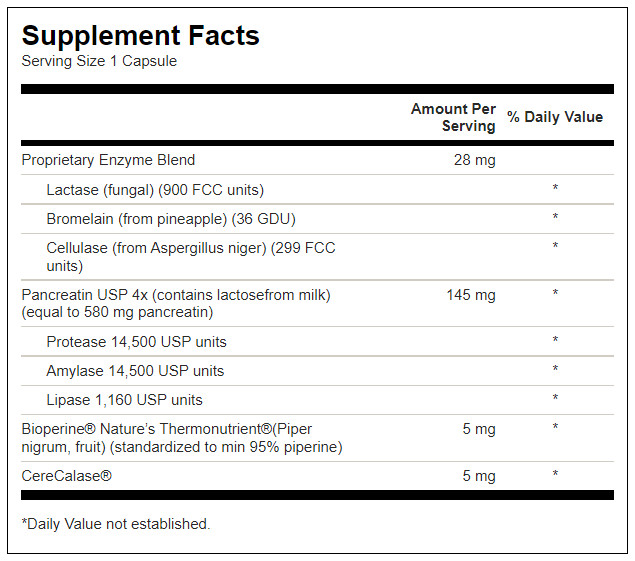 Suggested Use
As a dietary supplement, take one capsule with water immediately before each meal.
Warning
For adults only. Consult your healthcare provider before using this or any product if you are pregnant or nursing, taking medication or have a medical condition. Keep out of reach of children. Do not use if seal is broken. Store in a cool, dry place.
Ingredients
Maltodextrin • Gelatin • Medium Chain Triglycerides Oil Powder (From Coconut And Palm). Contains Tree Nut (Coconut).
Country of origin
USA
Manufacturer
Swanson Health Products, 4075 40TH Ave S Fargo, ND, 58104-3912, USA