Show filter
Any questions?
Ask more

Peter Shooter
customer support specialist
+44 330 808 5845
At workdays: 8:00-16:30
info@pepe7.com
Indoor shoes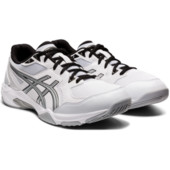 Discover a wide range of asics indoor shoes that will provide you with comfort, performance and style during your indoor activities. From light sneakers to special models for various sports.
These exclusive Asics collections offer the perfect marriage between innovative technology and aesthetic design, giving players of all levels the necessary advantage on indoor courts.
Asics indoor shoes are designed with an emphasis on optimal performance and comfort. Regardless of your sporting interest - floorball, volleyball, basketball or another indoor sport - Asics prides itself on being able to meet the demands of even the most demanding players.
More information