Show filter
Any questions?
Ask more

Peter Shooter
customer support specialist
+44 330 808 5845
At workdays: 8:00-16:30
info@pepe7.com
McDavid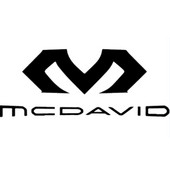 McDavid is a global sports gear brand that specializes in protecting and supporting the body during sports. With over 40 years of experience, it has become one of the leading players in the market and offers a wide range of products for athletes of all levels. McDavid focuses on quality and innovation and regularly works with leading athletes and medical and physiotherapy experts to ensure the highest level of protection and support for the body in sport.
More information