Show filter
Any questions?
Ask more

Peter Shooter
customer support specialist
+44 330 808 5845
At workdays: 8:00-16:30
info@pepe7.com
MILANO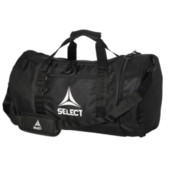 High quality sports and ball bags in various sizes for training, match and travel.
Discover the Milano line, an innovative product line of sport bags from the Select brand that brings a great combination of style and performance. With Milano bags, you will become an unmissable player on the field. Thanks to precise processing, quality materials and modern designs, these products become the ideal choice for all passionate players. The Milano range offers a wide range for all your needs. Get ready for peak performance with Milan from Select!
More information