Show filter
Any questions?
Ask more

Peter Shooter
customer support specialist
+44 330 808 5845
At workdays: 8:00-16:30
info@pepe7.com
Nike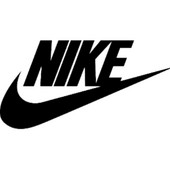 The Nike brand is among the world-recognized leaders in the field of sportswear and footwear. With a long history and an innovative approach, it has become a symbol of sportsmanship and performance. Its products are of high quality and attractive design, whether for professional athletes or everyday enthusiasts. Nike offers a wide range of sportswear that combines comfort, functionality and modern style.
More information