Show filter
Any questions?
Ask more

Peter Shooter
customer support specialist
+44 330 808 5845
At workdays: 8:00-16:30
info@pepe7.com
FLOORBALL STICKS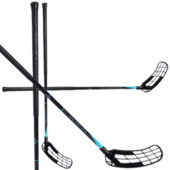 Salming is a leading brand in the world of floorball that specializes in producing high quality and innovative products for floorball enthusiasts. With many years of tradition and continuous development, it has earned a reputation as a reliable and professional equipment supplier.
The Salming brand offers a wide range of products to meet the needs of players of all levels. Their range includes floral clubs, goalkeeping equipment, pads, footwear and other accessories. Salming focuses on innovations and technological improvements that allow players to achieve maximum performance and comfort on the field.
More information