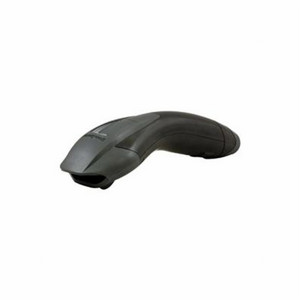 Necy Honeywell 1202g Voyager BT - jen čtečka černá
Description
Bluetooth® technology: Allows you to scan all standard 1D bar codes of 10 meters or more from the base depending on user environment.
Long battery life and the ability to replace batteries without tools: Lithium-ion battery provides 12-hour operation, depending on the volume of scanned data. The battery can be replaced quickly and easily without tools.
Automatic configuration interface: The device supports all popular interfaces in one device.
Excellent ability to read poor quality bar codes: Improves scanning performance and reduces the possibility of erroneous code reading quick scan, including damaged codes and blurry.
The tracing readers: To find a reader, simply press the button on the stand. Voyager 1202 g responds to a series of beeps and flashing LEDs on the display.
Remote MasterMind ™ Ready: Reduces total costs thanks to remote management that easily manages and maps the use of installed equipment.
SPECIFICATIONS
Frequency range: 2.4 to 2.5 GHz (ISM band), Adaptive Frequency Hopping Bluetooth 2.1, Class 2: 10 meters line of sight
Data rate: up to 3Mbps
Battery: 1800 mAh Li-ion battery
Number of shots: Up to 45,000 images
Expected life: 12 hours
Charging time: 4 hours
Memory: Internal memory is 192 kilobytes, which corresponds to about 10,000 standard UPC-A / EAN13 codes
Dimensions: 180x66x92 mm scanner, base CCB00-010BT 200x67x97 mm
Weight: 180 grams scanner, base 185 g
Interface: USB keyborad Wedge, RS232, IBM 46xx (RS485)
Working environment: Scanner 5-40 ° C, the base of 0-50 ° C
Humidity of the environment: 0 to 95% relative humidity
Impact resistance: Designed to withstand 30 falls from a height of 1.5 meters onto concrete (1m for the base)
Protection: IP42
Light level: 0-70.000 lux
Scan Format: Single scan line
Scan Speed: 100 scans per second
Scanning Angle: Horizontal 30 °
Print Contrast: 10%
Decode Capability: The device reads 1D and GS1 DataBar symbology
Contents: Scanner only: 1D, black, RS232 / USB / KBW / IBM, Bluetooth 10