Unihoc Shoe U4 PLUS LowCut Women white/grey
U4 PLUS Low Cut is a specially developed footwear for floorball players that allows you to make a quick and explosive movement that is key for floorball. A thin and lightweight material was used on all sides of the shoe for maximum comfort of the foot. The sole is, as with all Unihoc buckets, from the Swiss brand SUP traction. It adheres to the floor as much as possible and does not slip under rapid movement changes.
Key properties
thin and shaped Ultralight tongue
Swiss SupTraction sole
Control Bridge
Reinforced boot knees for stability of the middle leg
Hotmelt outer shell for stabilization and comfort of the foot
Highly developed rubber compound that is so designed as to be maximum adherent to the surface and flexible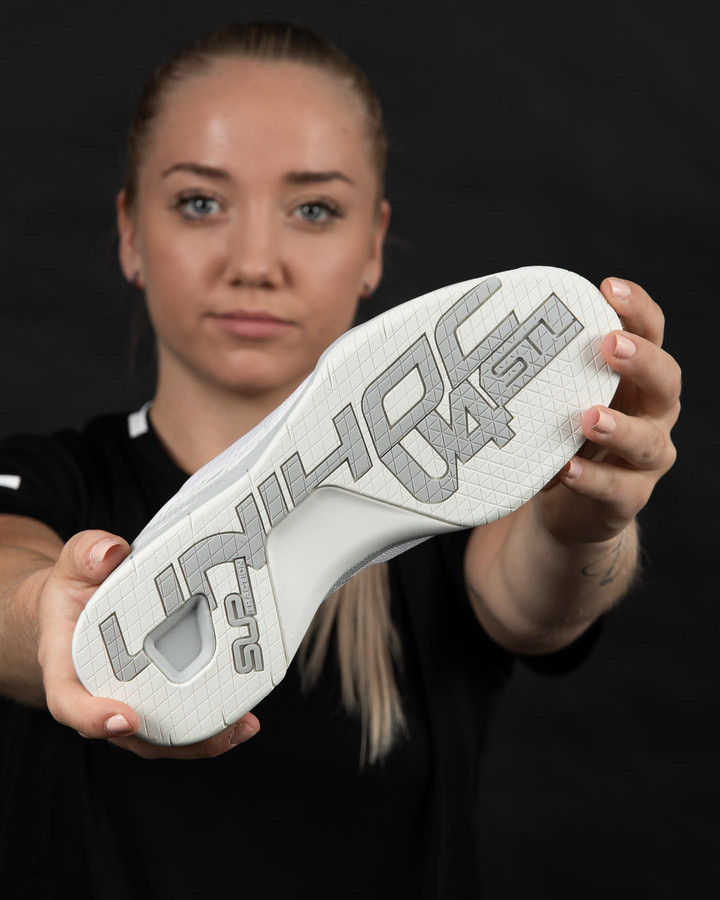 We recommend to read the article How to choose floorball shoes before making a purchase.