Powerslide Next Core Black 80 Trinity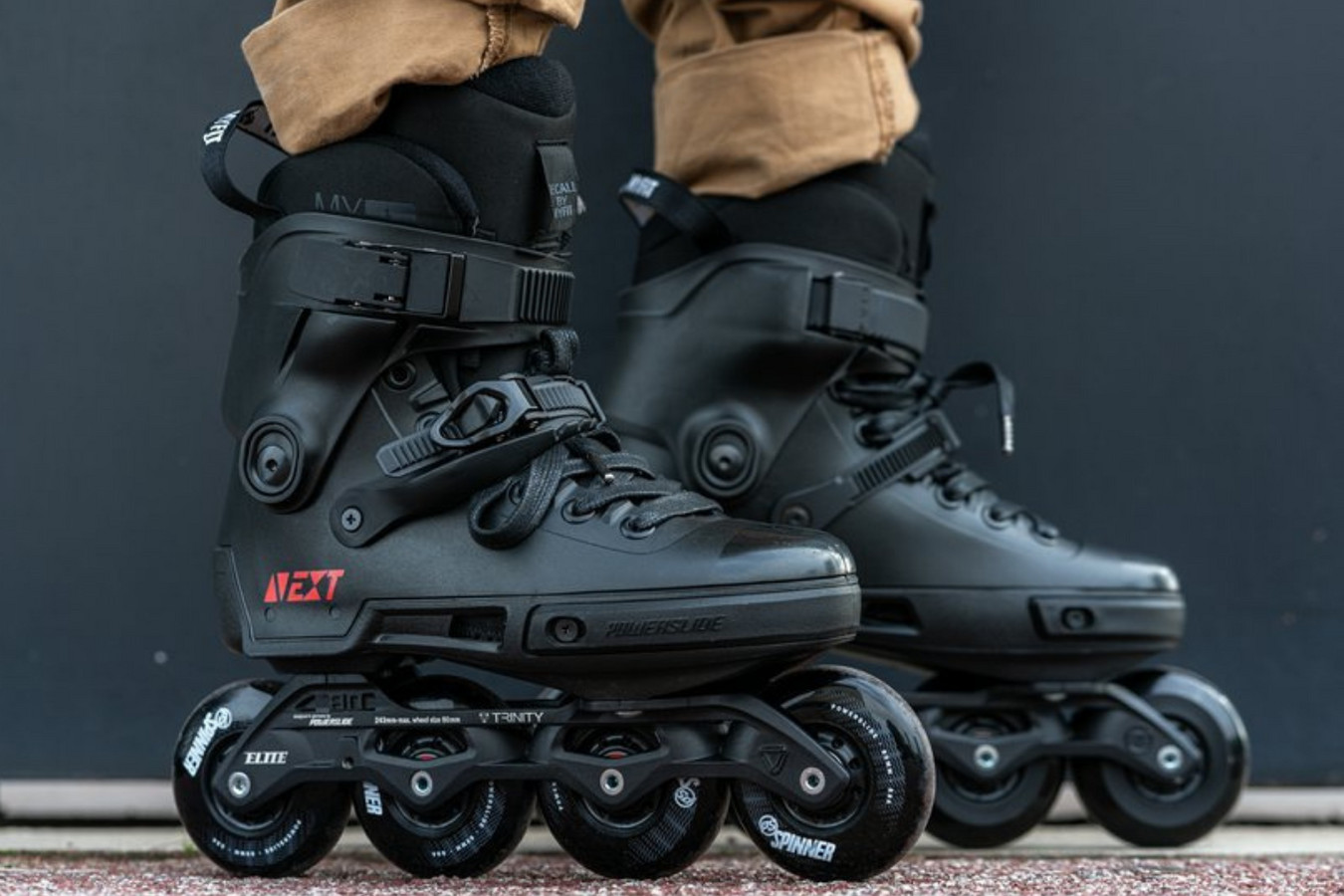 Powerslide Next Core Black 80 Trinity roller skates - freestyle skates are ideal for the city and at the same time for slalom or urban freeride. Suitable for skaters who demand the best quality. The strong and durable skeletal shoe provides perfect foot guidance and a high degree of lateral support. The skate is equipped with an aluminum Trinity frame, high-quality ABEC 9 bearings and Spinner 4x 80mm wheels and a hardness of 85A.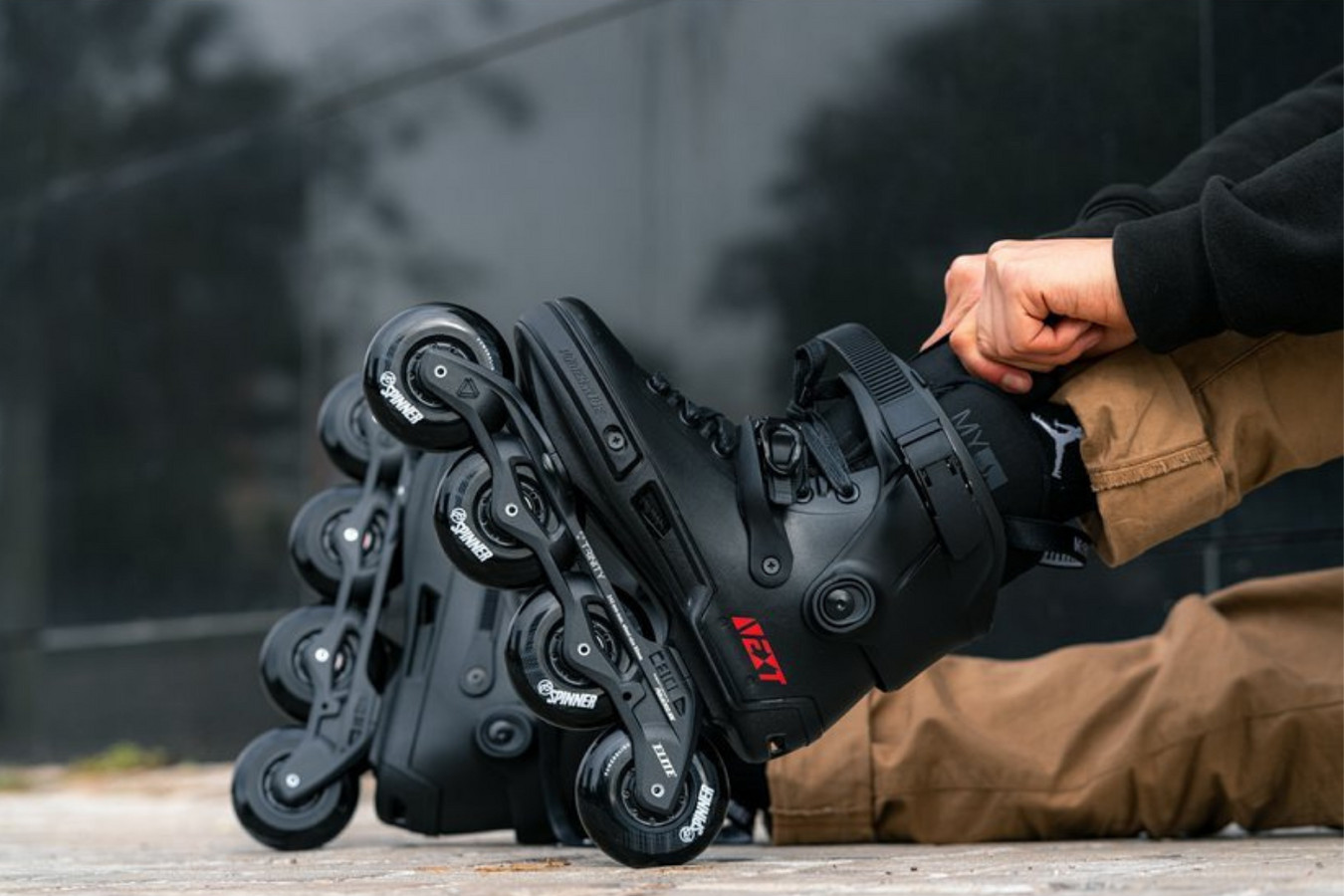 The skeleton is made of a special composite material with 15% fiberglass, which is perfectly strong, at the same time light and wicks moisture well, thanks to the ventilation holes. The inner shoe is removable, thermoformable, washable and anatomically shapeable It is perforated, breathes well and is very comfortable. From the bottom there are 3 different zones with gel or foam elements for cushioning the heel, toe and middle part of the foot. A large loop on the back of the shoe fits when you are putting on.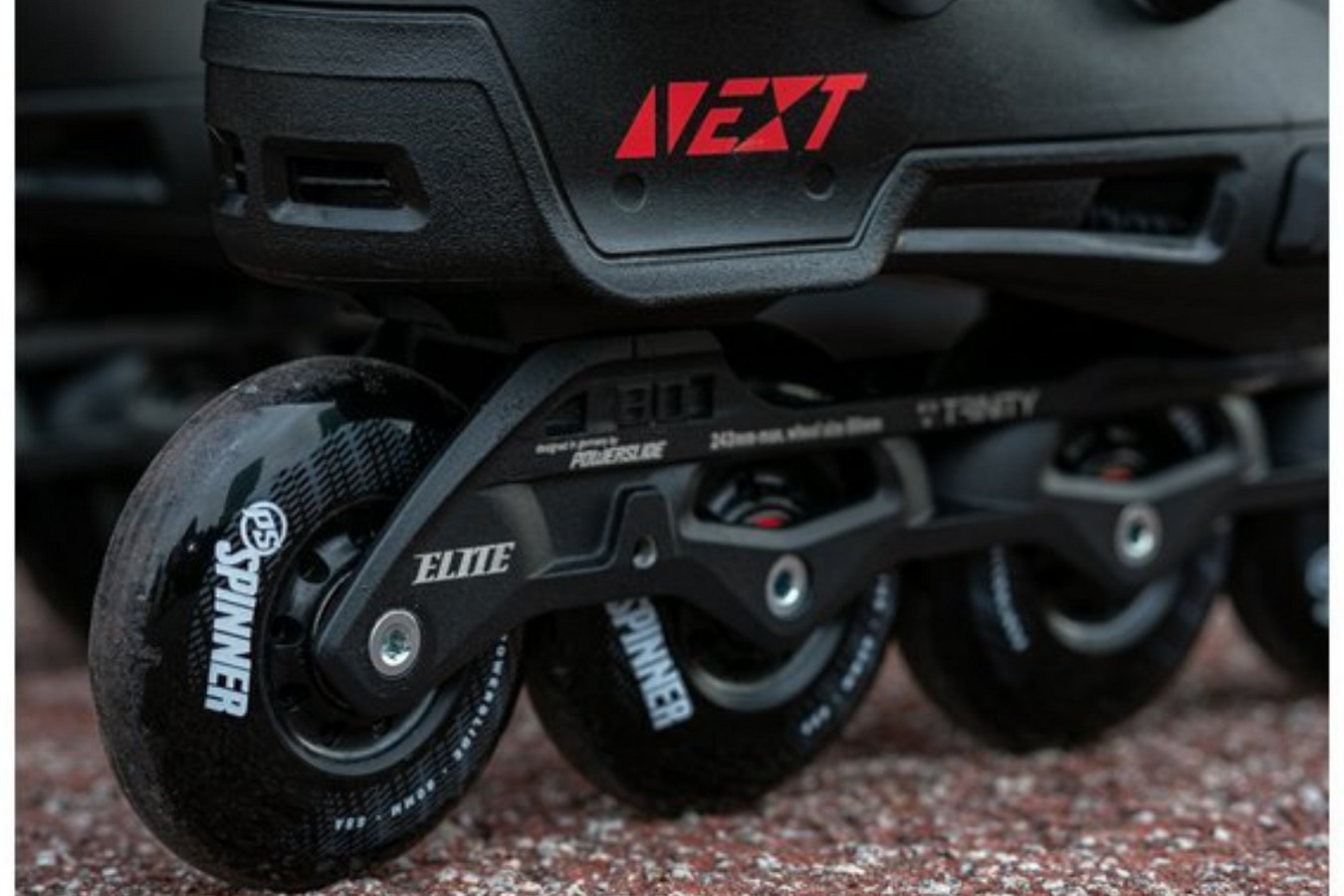 The fastening of the skate is ensured by classic laces, solid instep and upper buckles with a safety catch to increase comfort and maintain a firm and secure clamping of the foot. Trinity is a new asymmetric frame attachment system that allows the wheels to get as close to the shoe as possible, reducing the center of gravity and increasing stability. The shoe is attached to the frame with a three-point attachment, which also dampens the vibrations caused by the ride, better transmits the force of the bounce and provides more control during skating.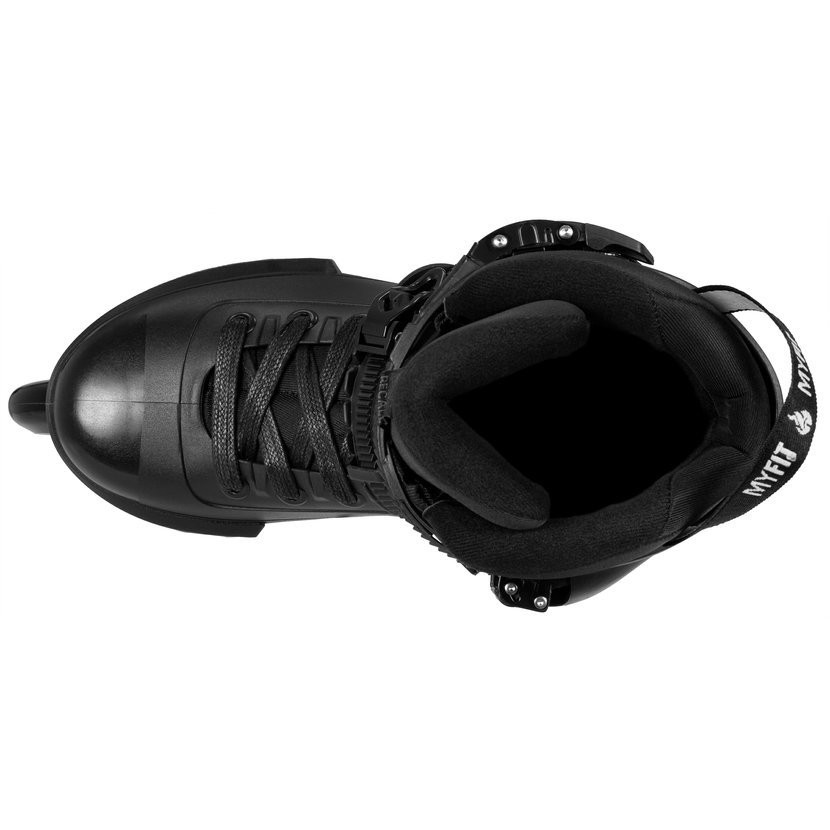 Key properties:
Skeleton: Glass-fiber reinforced plastic, Trinity
Inner shoe: MY FIT Recall liner with 80 ° C, Dual Fit
Tying: Laces, classic and lever buckle
Frame: Powerslide Elite casted CNC AL, 9.6"/243mm
Wheels: Powerslide Spinner 4x 80mm/85A
Bearings: WCD Alphabet 9
Brake: not included