Powerslide Phuzion Universe Red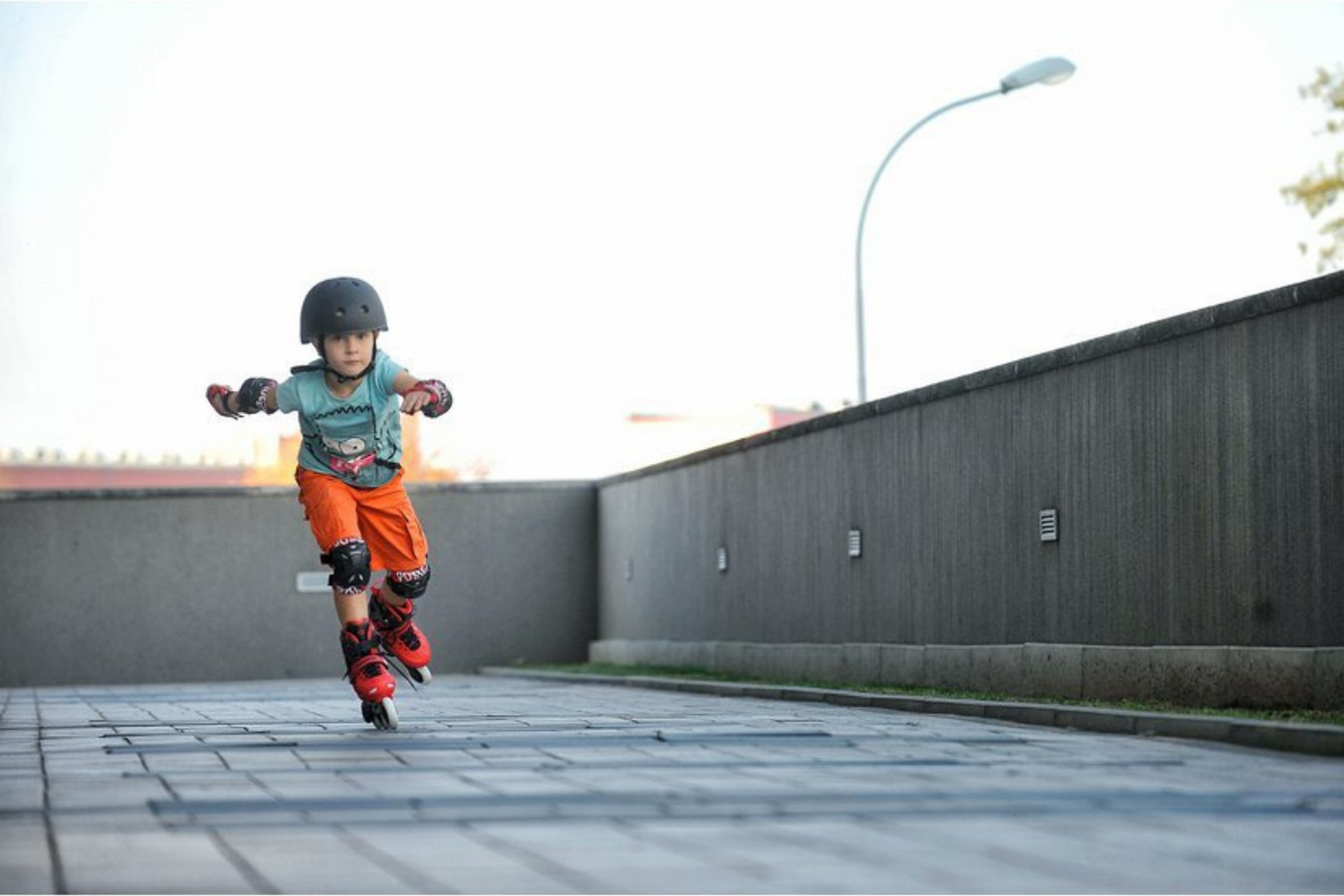 Children's roller skates Powerslide Phuzion Universe Blue - fitness skates for boys and girls, stretchable in a range of 3 sizes, give your little ones real comfort and the joy of skating. Durable and strong children's roller skates. The skates are stretchable in a range of 3 sizes and are equipped with a very simple system of its adjustment - after pressing the button you move the toe of the boot.
The skate shoe is anatomically shaped and provides high comfort and comfort in the skate and during use it is shaped according to the skater's foot. The plastic skeleton provides sufficient support, prevents the ankles from falling and energy losses during skating, and also protects the skate from damage. The fastening system is a proven way with laces, velcro strap over the instep and a firm buckle above the ankle. The skates are mounted on a Powerslide aluminum frame.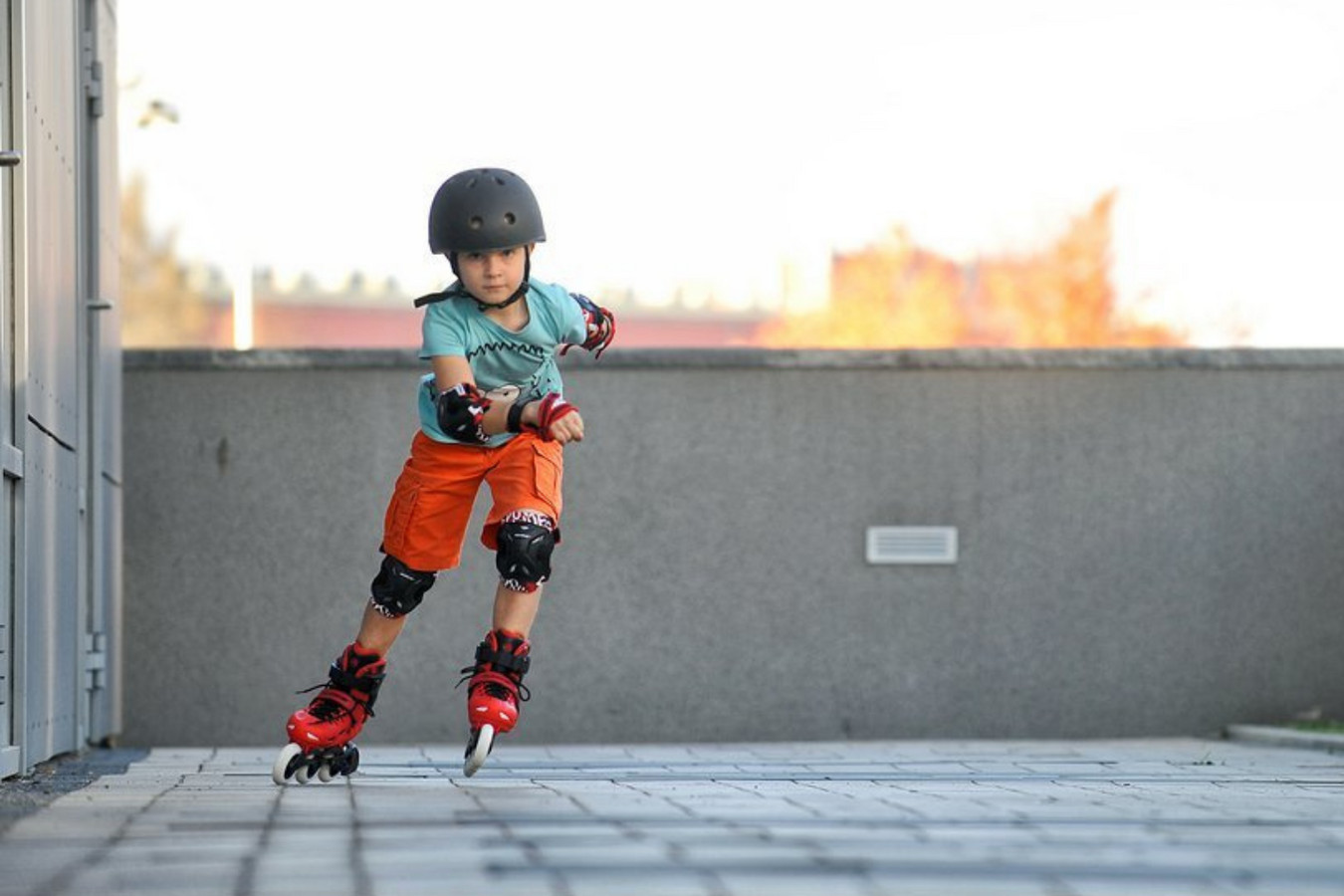 Used Infinty wheels with a hardness of 82A and a wheel diameter depend on the size of the skate 80mm, 84mm and 90mm. They are equipped with Wicked bearings of the ABEC 7 series and modified to guarantee the lightest rotation. Japanese Kyodo oil was used in the production of bearings. The skates are equipped with a height-adjustable braking system (HABS).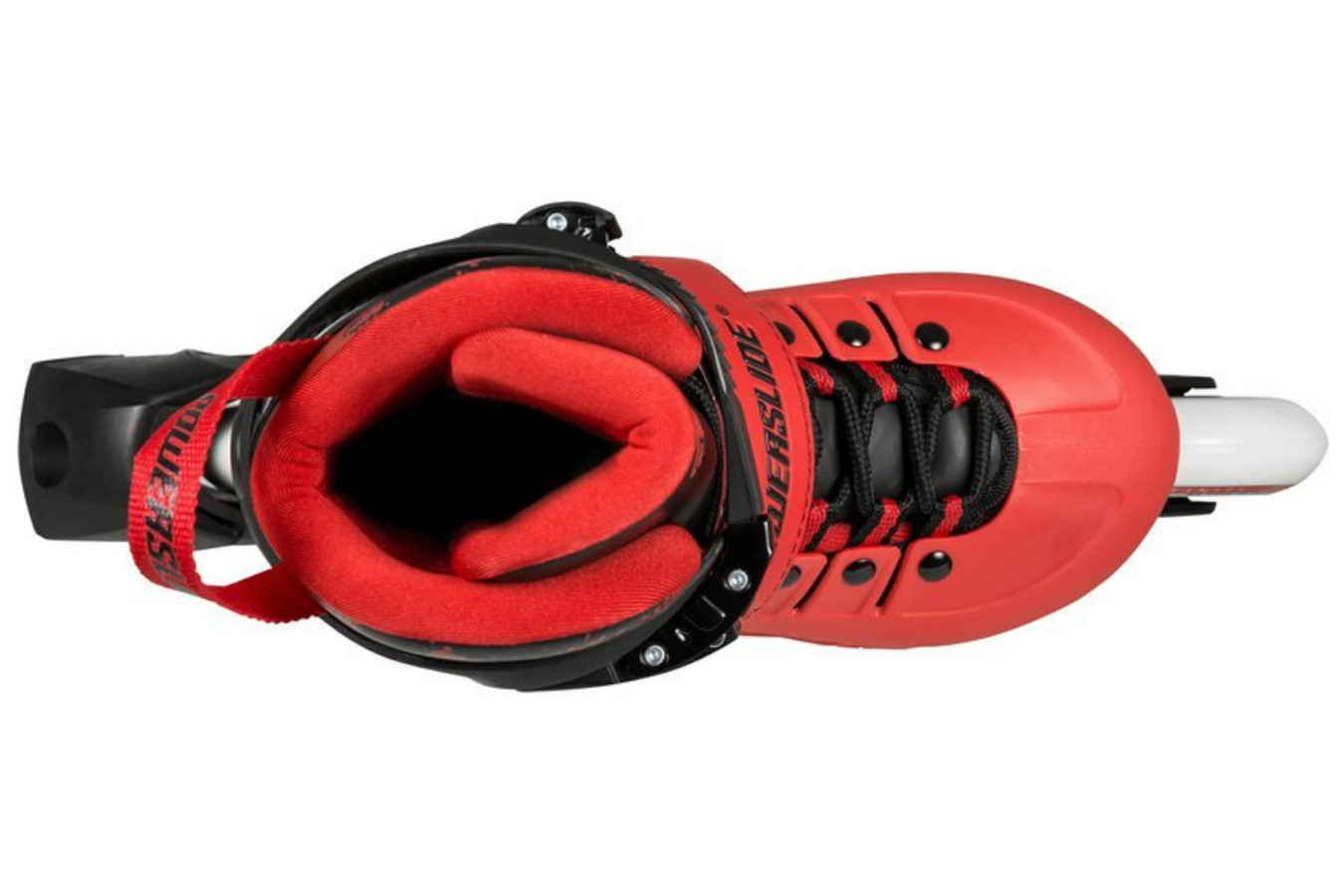 Key properties:
Inner shoe: Powerslide Phuzion with fiberglass addition
Tying: Laces, classic and lever buckle
Frame: Powerslide aluminum
Wheels: Powerslide Infinity (EU 29-32) 80mm/82a, (EU 33-36) 84mm/82a, (EU 37-40) 90mm/82a
Bearings: Wicked Freespin Alphabet 7
Brake: Powerslide HABS (height adjustable)