Swanson Highly Effective Multi Softgel Capsules
Swanson Highly Effective Multi Softgel Capsules feature multivitamins and minerals.
Benefits
Deliver all the vitamins and minerals necessary for overall health
Maximum benefit at minimum cost
Softgel capsules contribute to efficient and fast absorption
Each dose of two softgel capsules delivers the daily requirements of 18 vital vitamins and minerals, including B-complex vitamins and essential antioxidants such as vitamins C and E, beta-carotene, zinc and selenium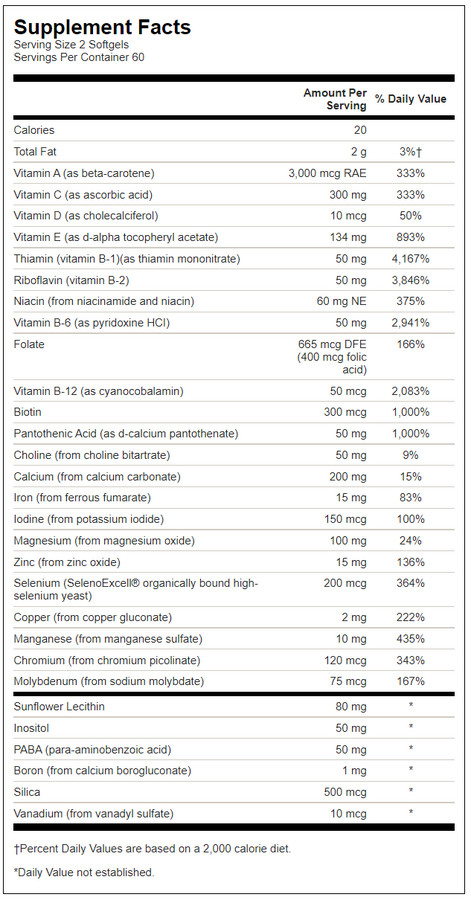 Suggested Use
As a dietary supplement, take two softgels per day with food and water.
Warning
Accidental overdose of iron-containing products is a leading cause of fatal poisoning in children under age six. Keep this product out of the reach of children. In case of accidental overdose, call a doctor or poison control center immediately.
Ingredients
Medium-chain Triglycerides Oil (Palm) • Gelatin • Glycerin • Potassium Chloride • Purified Water • Canola Oil • Beeswax • Carob (Contains Caramel Color, Corn Syrup, Carob Extract).