Swanson 5-HTP
Dietary supplement for support if good mood and calm sleep.
Benefits
Naturally derived neurotransmitter which has a beneficial effect to the whole body
Natural nutritional support for mental and emotional health
A unique compound extracted from griffonia seeds
Guarantees healthy sleep
Supports production of serotonin, which regulates mood, and is a precursor to melatonin
Supports mental and emotional wellbeing, helping to promote a healthy, balanced mood
Extra strength potency
100 mg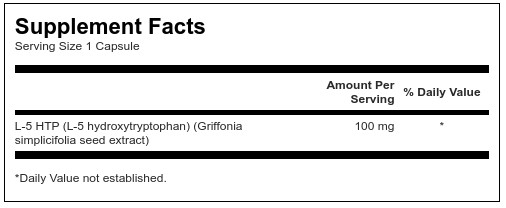 50 mg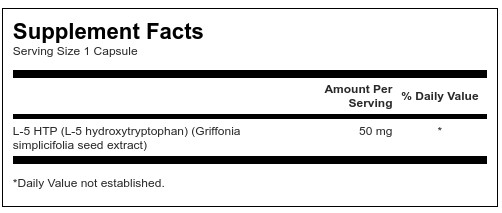 Suggested Use
As a dietary supplement, take one capsule per day with water on an empty stomach.
Warning
Do not take this product if you are taking a prescription antidepressant or if you are pregnant or nursing. Consult your healthcare provider before use if you have a medical condition or if you are taking any prescription medications.
Ingredients
Rice Flour • Gelatin • May Contain One Or Both Of The Following: Magnesium Stearate • Silica.