Swanson Epic-Pro 25-Strain Probiotic
Most comprehensive, broad-spectrum probiotic ever from Swanson.
Benefits
Promotes healthy digestion and immune system health
Epic Pro 25 Strain Probiotic delivers 30 billion CFU of probiotic organisms from 25 select strains, including 7 species of bifidobacterium and the probiotic yeast Saccharomyces boulardii—plus prebiotic fructooligosacchardies to nourish them and help them thrive
Helps maintain gastrointestinal balance
Supports bowel regularity
Supports digestion and micronutrient absorbtion
Stomach acid-resistant and no refrigeration necessary
Probiotics can have a wide range of beneficial effects on your health and wellbeing, from promoting healthy digestion and GI tract function to supporting a strong immune system and helping to maintain mental and emotional wellness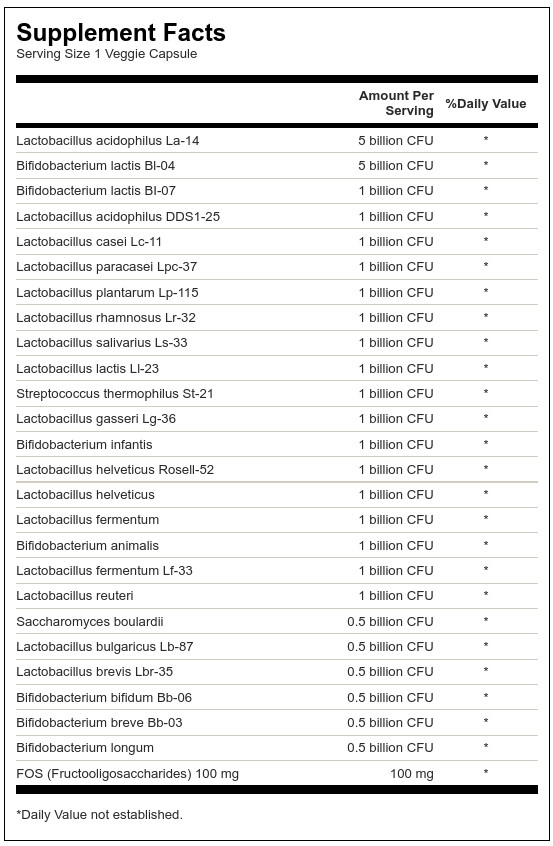 Suggested use
As a dietary supplement, take one veggie capsule per day with water.
Warning
For adults only. Consult your healthcare provider before using this or any product if you are pregnant or nursing, taking medication or have a medical condition. Keep out of reach of children. Do not use if seal is broken. Store in a cool, dry place.
Ingredients
Microcrystalline Cellulose (Plant Fiber) • Vegetarian Capsule (Hypromellose) Embo Caps® Ap • Magnesium Stearate • Silica.