Swanson Larch Tree Arabinogalactan
100% natural glyconutrient that stimulates the body's immune system.
Benefits
Enhances the production of natural killer cells
Believed to yield twice the protective potential as echinacea
Stimulates the body's immune system
Key ingredient
Larch Tree Arabinogalactan (AG) - is a glyconutrient derived from the sap of the northern Minnesota larch tree. This "miracle sugar" has shown an amazing ability to maintain and balance the immune system. Is purported to be twice as beneficial to the immune system as echinacea. Stimulates production of monocytes, which are among the body's first defense mechanisms, and enhance the growth of NK (natural killer) cell activity.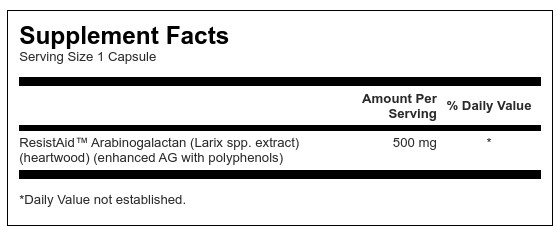 Suggested Use
As a dietary supplement, take one capsule three times per day with water.
Ingredients
Gelatin • Magnesium Stearate.