Powerslide Rocket Blue
Powerslide Rocket Blue kids fitness inline skates are comfortable size-adjustable unibody skates. Perfect for your children to learn to skate with fun! Fast, comfortable, supportive, and full of style. the POWERSLIDE Rocket Blue is the ideal inline kids skate for active kids looking for non-stop adventure.
The POWERSLIDE Rocket Blue gives young skaters a light, stable base that's perfect for learning foundational skills and building confidence thanks to its unibody construction. This soft boot inline kids skate is not only comfortable but also stylish with its minimalistic design and striking colorway. This versatile inline kids skate is size adjustable, so you can have confidence knowing your child has a well-fitting, capable skate for years to come. Designed with safety in mind, the Rocket Blue includes a rubber heel brake and reflective stickers.
Complete with POWERSLIDE One wheels and smooth WICKED ABEC 7 bearings, the Rocket Grey inline kids skate from POWERSLIDE delivers endless fun.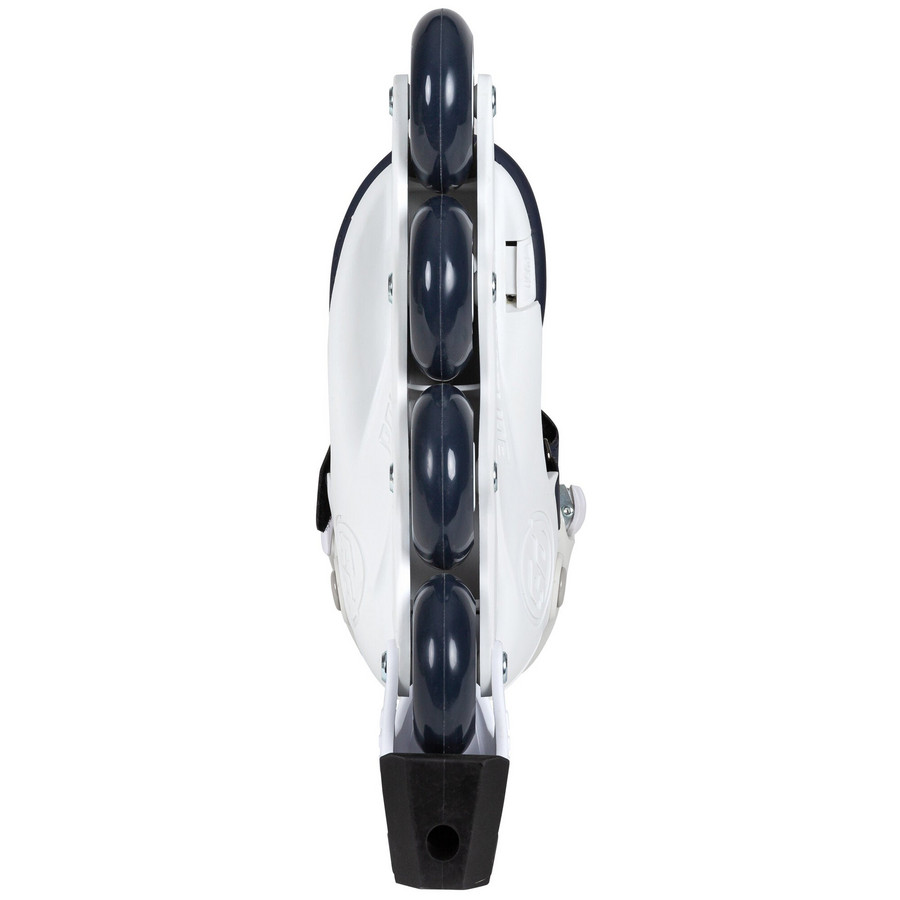 Key Features:
Skeleton: Glass-fiber reinforced plastic (GFRP) - GFK
Inner Boot: Softboot; Unibody construction; two piece construction with EVA padding; not heat moldable
Lacing: Velcro strap / Standard lacing
Frame: Unibody; glass-fiber reinforced plastic (GFRP) - GFK; 29-32 = 8.3" (210mm) / 33-36 = 8.7" (220mm) / 37-40 = 9.2" (234mm); 4x70mm / 4x76mm / 4x76mm
Wheels: Powerslide One; 70/72/76mm / 85A; HR= High Rebound, Cruising Comfort
Bearings: Wicked; ABEC 7; chrome steel balls; carbon steel race ways
Brake: included