Tempish TECNIQ TOP
The scooter TEMPISH TECNIQ TOP is the top model of folding scooters, it is equipped with a number of technical "gadgets" that make this scooter a playful and fun sports device.
TECNIQ TOP has a very robust and solid construction that can withstand high loads. The folding system is fully operable with just the foot. Both front and rear wheels are suspension with adjustable damping force according to the rider's weight. The rear wheel is braked by a very effective disc brake which is operated with the right hand. The distance of the brake lever from the handle can be adjusted according to the size of the user's hand and fingers - also suitable for children.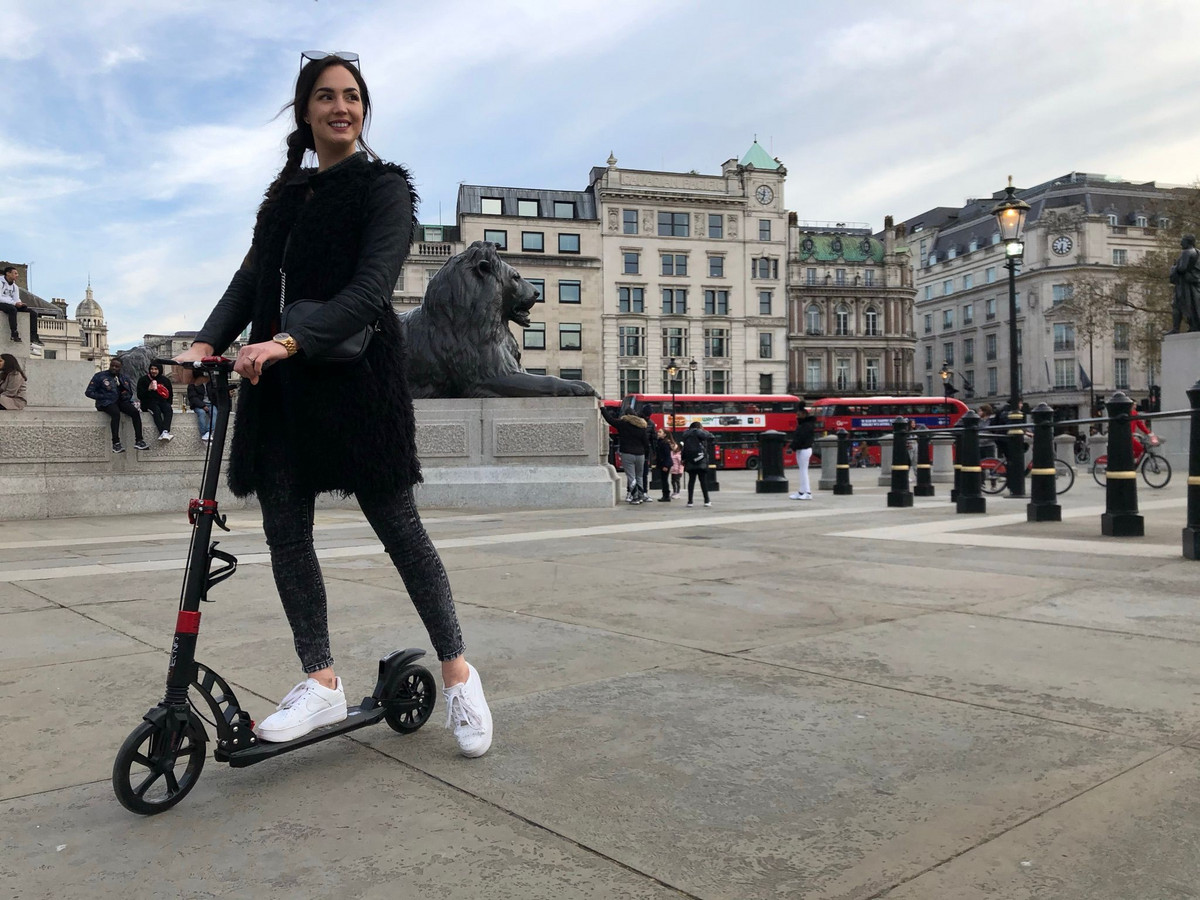 The handles are secured very tightly by a large clamp directly on the steering rod. There are anatomically shaped grips on the handles for a comfortable grip and for driving over longer distances. The handlebars can be adjusted in three levels from 86 to 102 cm and secured with a quick release. The extendable part of the handlebar is curved forward for easier and more comfortable handling.
The base plate is lowered for comfortable bouncing and longer rebound. The scooter can also be braked with the rear wheel fender-brake.
The wheels are made of tough PU. The front has a dimension of 230 mm and a width of 32 mm, the rear has a dimension of 200 mm and a width of 35 mm, which makes them adhere well to the road, are fast, have a high durability and dampen well small irregularities.
The TECNIQ TOP scooter is designed for longer distance riding. The scooter is suitable for children as well as teenagers and adults.
Key features
Material: AL alloy, steel
Wheels: 200 mm|230 mm
Bearings: ABEC 7 chrome steel
Compression system: Threaded
Brake: Yes
Stepper length: 45 cm
Handlebar width: 55 cm
Handlebar height: 112 cm