Tempish EXYST
Sporty street (urban) and freestyle scooter for beginners, advanced and experienced riders.
Robust construction, high-strength welds, reinforced profiles and base material - AL alloy class. 6061 ensures high durability even in the most demanding use. The plate has a cut-out on the underside to reduce weight. The neck of the plate is one-piece, CNC manufactured.
120 mm diameter, 88A Super Hi-rebound hardness with aluminium core, high quality bearings ABEC 9 chrome top speed, hi-precision with rubber dust caps. Reinforced handlebars made of high quality AL material, width 600 mm (23,6"), height 660 mm (26"). The fork is CNC constructed from 6061 grade AL.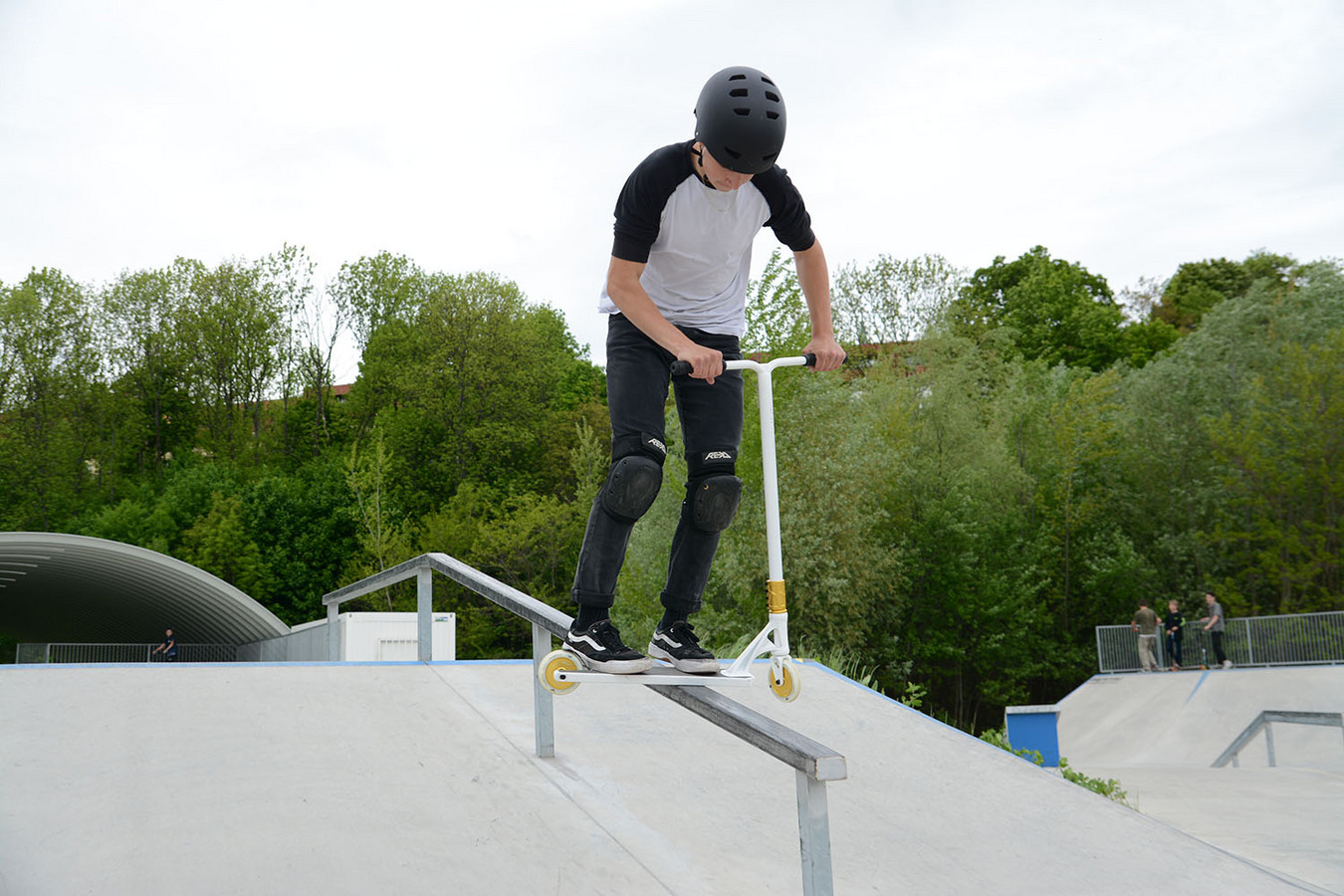 Key Features
Material: Robust construction high strength welds, reinforced profiles and base material - AL grade alloy. 6061
Wheels: 120 mm
Caster hardness: 88A
Bearings: ABEC 9 chrome steel+rubber washer
Compression system: SCS
Brake: Yes
Strade length: 52 cm
Handlebar width: 60 cm
Handlebar height: 66 cm