Tempish GANG ERAX
Quality scooter designed for freestyle.
Base deck, head, fork - all perfectly prepared for the most demanding freestyle tricks in the skatepark and on the street. The handlebars are made of Cr-Mo and can withstand high loads. Headset - SCS (standard compression system). The encapsulated high-quality headband withstands even the highest impacts.
Wheels with a diameter of 100 mm 88A with AL core are prepared for the highest load, which will be prepared by professional riders. 110 mm diameter wheels can be fitted. Brake on rear wheel made of hardened spring steel.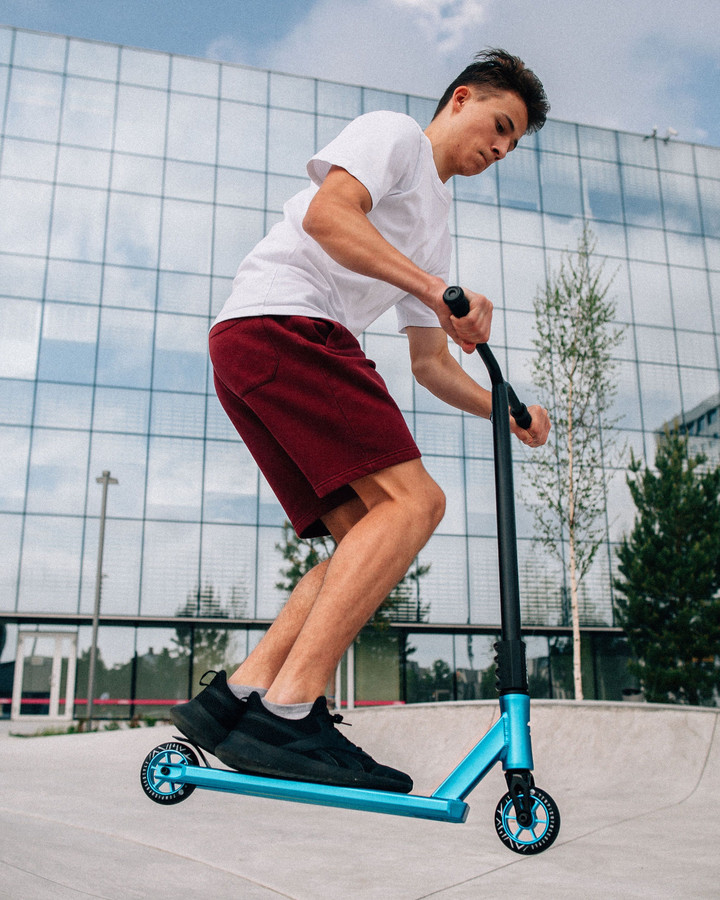 Key features
Material: Handlebar: 4130 Cr-Mo steel, Clamp: 4 screws, Crossbar : CNC aluminum alloy 6061, Deck: 4.5 "x500 mm, aluminum alloy 6061
Wheels: 100 mm
Brake: Yes
Stepper length: 50 cm
Handlebar width: 55 cm
Handlebar height: 83 cm