Tempish VENTUS ELOX 110
The scooter VENTUS 110 is designed for freestyle for beginners and advanced riders. The scooter is equipped with wheels with diameter 110 mm, hardness 85A. Head assembly: threaded. Compression system: threaded + 3-bolt clamp. 120 mm TPR grips on reinforced handlebars made of high quality aluminium alloy measuring 580 x 500 mm (22.8" x 19.7"). The plate is two-profile. The fork is steel.
This scooter is anodized (anodized). Anodizing is a type of chemical and thermal treatment of aluminum products. It consists in the formation of a protective layer of aluminum oxide on the treated surface, thanks to which this layer no longer oxidizes and thus protects the aluminum itself from oxidation.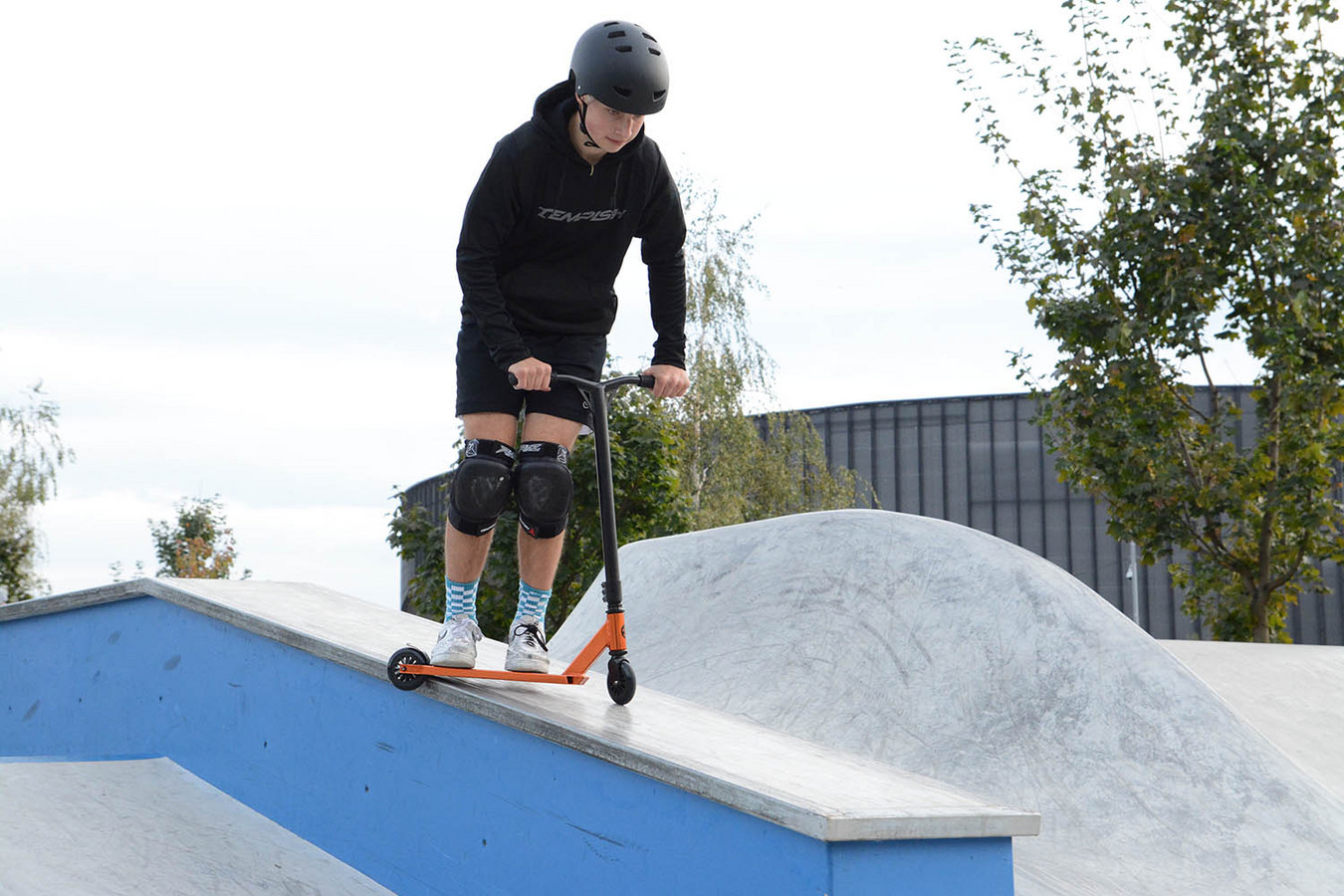 Key Features
Material: Aluminum alloy + steel
Roll: 110 mm
Wheel hardness: 85A
Bearings: ABEC 9 chrome steel
Compression system: Threaded
Brake: Yes
Riser length: 50 cm
Handlebar width: 50 cm
Handlebar height: 58 cm
Handlebar height: 70 cm