Choosing the right size of the shoes, skates
There is a size table at each product's page, the price table says how to convert the length of the foot to the correct size.
How to get foot's length? See the following image: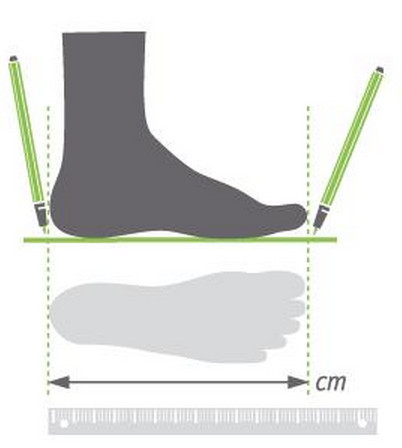 When you measure the foot, we recommend to the foot length in case of: a) sports shoes: 0,25 - 0,5cm b) skates (winter and summer): 0,5cm
Then you can find the related value in size table - there are sizes in cm and in US or UK sizing.