Powerslide Kolečkové brusle Imperial Black Red 110
The Powerslide Imperial Black Red 110 roller skates are reliable skates, an excellent choice if you are looking for action and fun, classic urban style, to overcome obstacles, easy to handle and comfortable. The skate shoe from this series provides plenty of space in conjunction with My Fit liners i for a wider foot shape Solid skeleton (composite with 15% fiberglass to increase strength) skates offer high support during skating and performing tricks. At the same time, it is also very resistant to possible damage. The openings on the sides improve ventilation and the rubber insert under the heel helps to cushion any impacts. Quality anatomically shaped inner boot (liner) My Fit Fat Boy is very comfortable and allows thermal creeping directly on the skater's leg. The fastening with two buckles and flat laces works great and holds the foot firmly in place.
The skates have an aluminum frame Unity 255mm long, which can hold wheels up to 125mm., Three Powerslide Spinner wheels with a diameter of 110mm and a hardness of 88a with WCD Freespin Abec 9 bearings. It is possible to add a classic adjustable Powerslide HABS brake, which, however, is not part of the package. Thanks to the very short frame, the skates, even with such large wheels, are still easy to handle and riding on them is comfortable.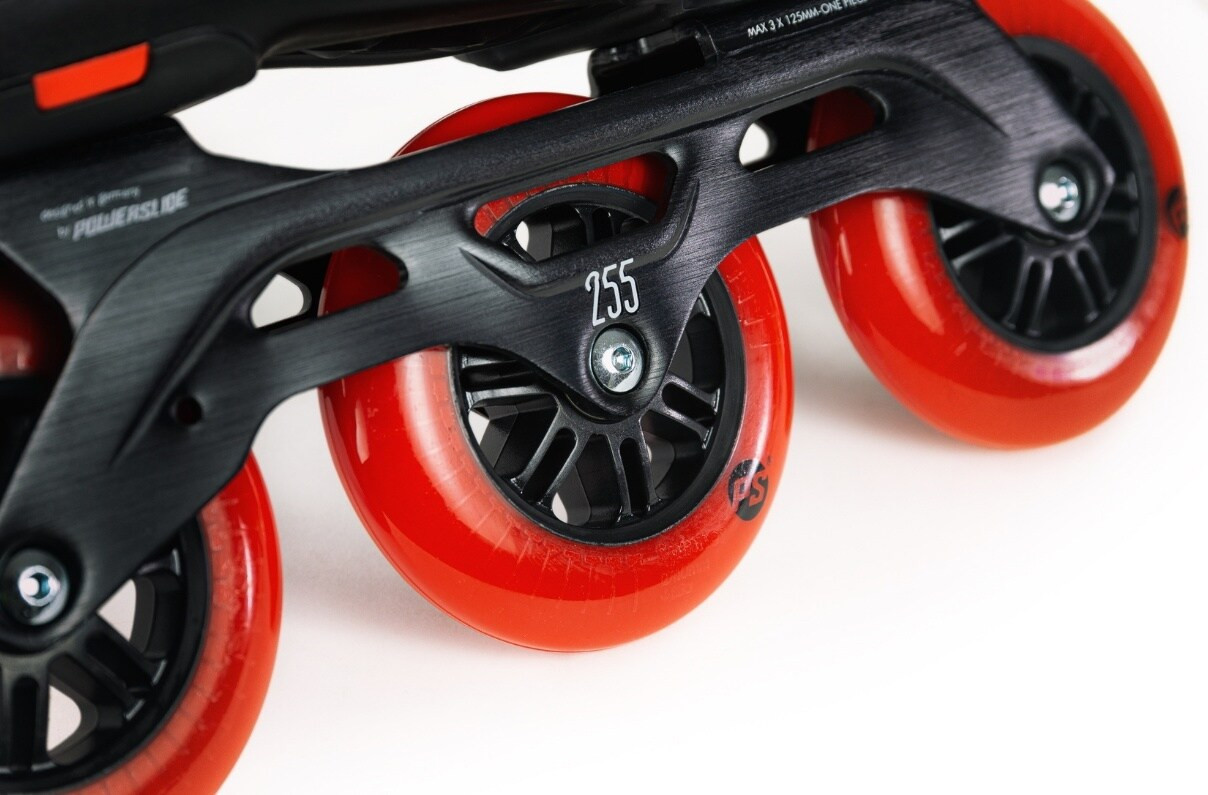 Key properties:
Skeleton: Powerslide Imperial with the addition of fiberglass
Inner shoe: Myfit Fat Boy (thermoformable)
Tying: Laces, classic and lever buckle
Frame: Powerslide Unity one piece Al, 3x100mm -125mm
Wheels: Powerslide Spinner 110mm / 88a
Bearings: WCD Freespin Abec 9
Brake: not included