Powerslide Kolečkové brusle Phuzion Argon Black 100 Trinity
Roller skates Powerslide Phuzion Argon Black 100 Trinity - model suitable for beginners and advanced who want to take advantage of three-wheel skates. Skates with a comfortable shoe and using the latest technologies. Extra comfortable skates, using the best materials, inside and out, from nubuck to high-quality PU leather and Recall Memory inner padding for maximum comfort. The shoe from this Phuzion series is equipped with a revolutionary Trinity frame, which is light and made of aluminum, with Infinity 100mm/83A wheels and WCD Abec 7 bearings.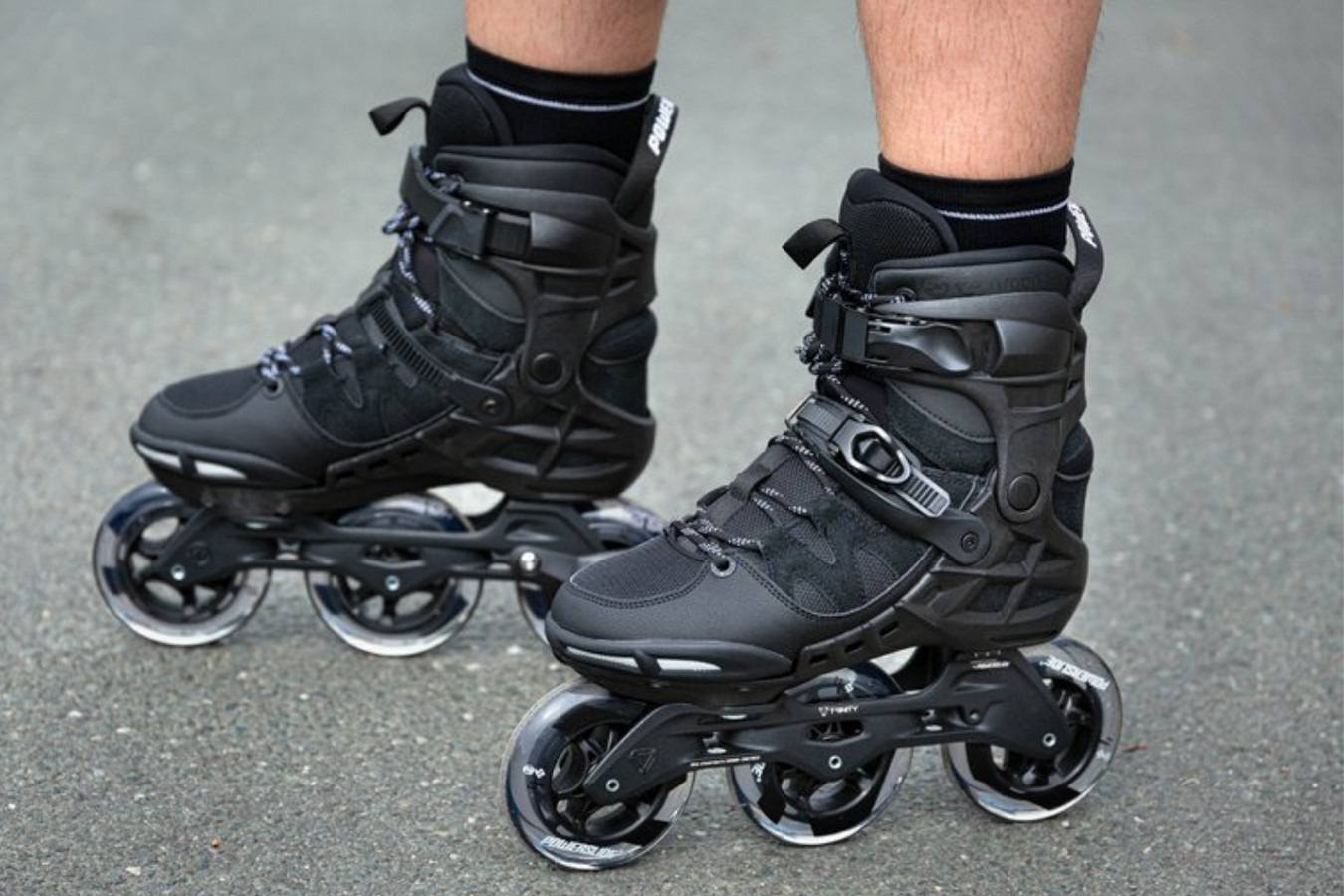 These are medium-sized wheels from the friskate category. The skates thus maintain a low center of gravity and good maneuverability.The new Trinity clamping system optimizes the transmission of force, improves stability and facilitates the control of the skates and prevents vibrations. The frame is attached instead by two classic, straight three screws ), this allows the wheels to move as close to the shoe as possible, reducing the center of gravity and increasing stability. The foot in the skate holds perfectly thanks to a great clamping system and thus gives sufficient support for a perfect skating experience.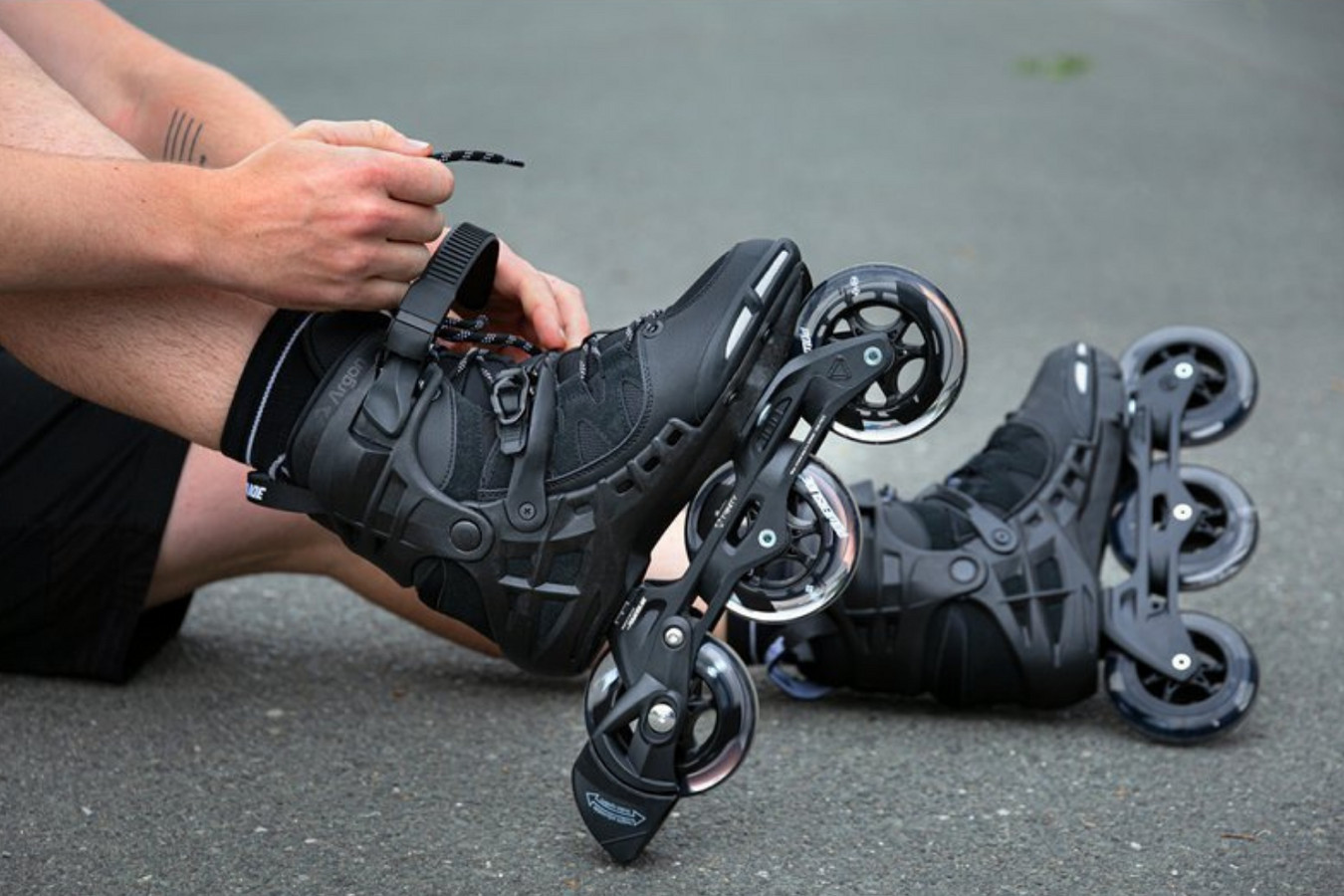 The skeleton provides pleasant support in the ankle, which helps to guide the skate correctly. For better ventilation, there are several ventilation holes in the lower part. Tying is by means of laces, a classic buckle above the ankle and a lever over the instep keeps the foot securely in place.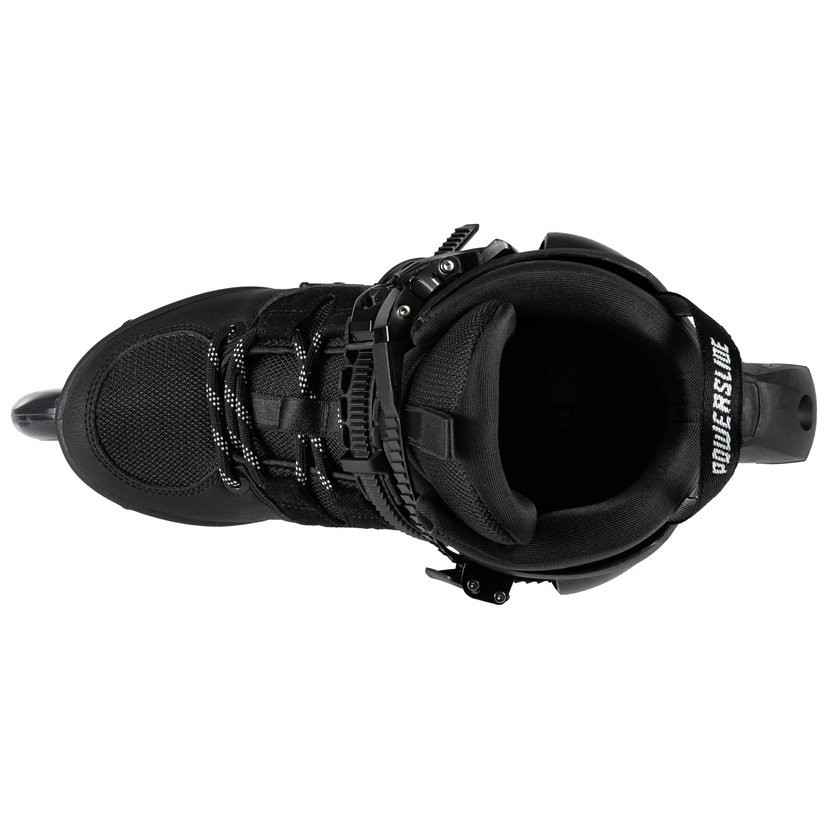 Key properties:
Skeleton: Powerslide Zoom with added fiberglass.
Inner bootie: Softboot; three-point TRINITY X fit; fixed insole with MYFIT Recall memory foam; cannot be heat molded.
Lace-up: Flat laces, buckle and Velcro strap.
Frame: Powerslide Elite; AM 60B magnesium; TRINITY 3-point mounting; 13.2" (335mm); 4x110mm
Front Wheels: Undercover Raw White; 110 mm / 83A; SHR = Super High Rebound.
Bearings: Wicked; ABEC 7; chrome steel balls; carbon steel tracks.
Brakes: included