Powerslide Kolečkové brusle Phuzion Radon Freeze 90 Trinity
Powerslide Phuzion Radon Freeze 90 Trinity inline skates - modern three-wheel skates, model suitable for beginners and advanced who want to take advantage of these skates. Inline skates have Trinity frame with Infinity wheels size 90mm and hardness 83A and WCD bearings ABEC7, this is a medium size wheels from this category. Trinity means that the frame is fastened instead of two classic, straight three screws (one under the heel, two under the toe). This solution allows maximum adjustment of the wheels to the shoe, reduced center of gravity and increased stability, this system more reliably dampens vibrations caused by riding, better transmits the force of reflection and provides more control over the ride itself.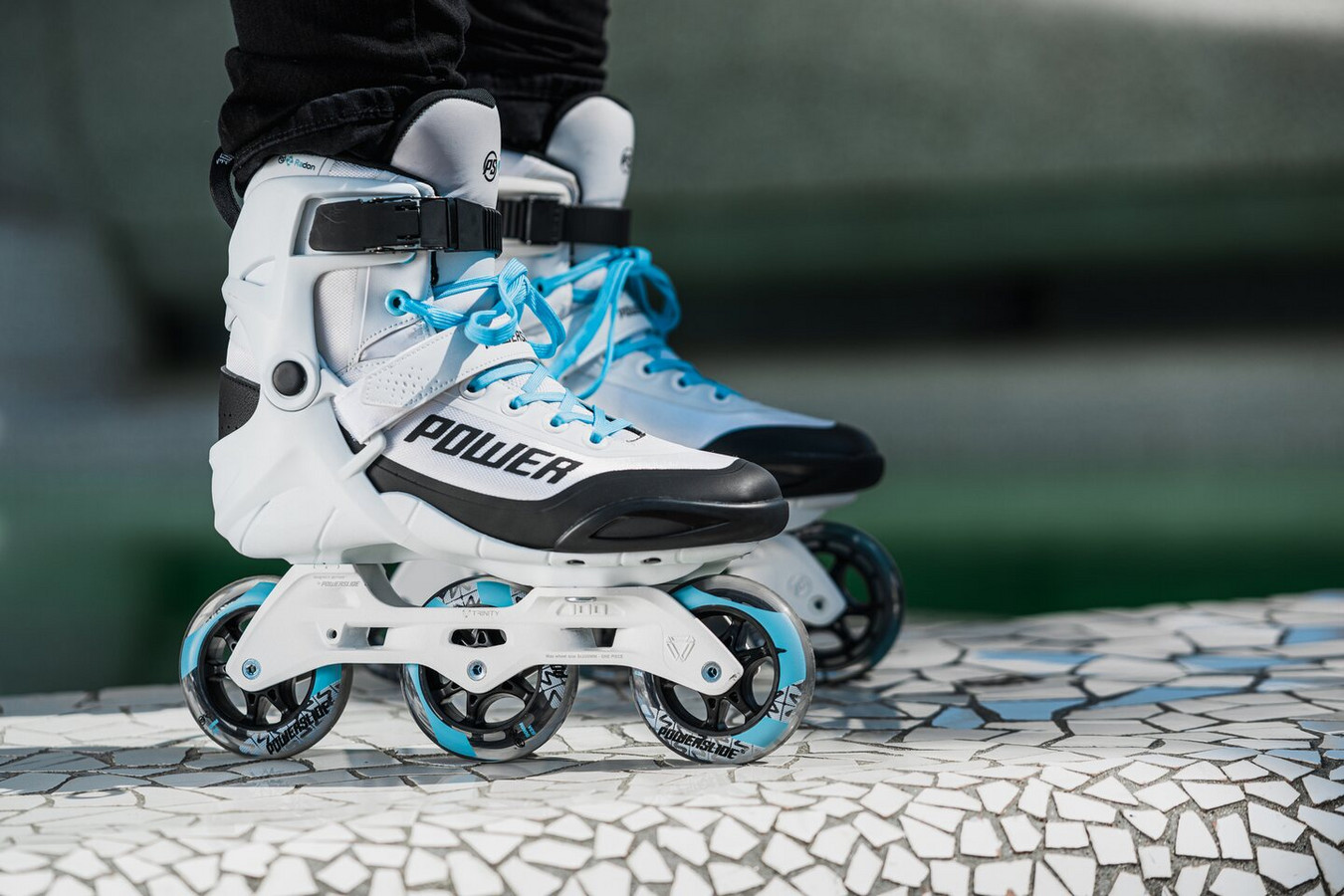 The frame is made of Elite casted Aluminum and thanks to the short frame, the skates are agile and easy to handle, even while maintaining high speed. The wheel axles are screwed directly into the frame body on one side. The skeleton provides pleasant support in the ankle, which helps to guide the skate correctly. For better ventilation, there are several ventilation holes in the lower part. The tying is with the help of laces, a classic buckle above the ankle and a velcro strap over the instep that holds the foot securely in place. The outer part of the skates is made of glass reinforced plastic (GFRP - Glass Reinforced Plastic) for reliable energy transfer.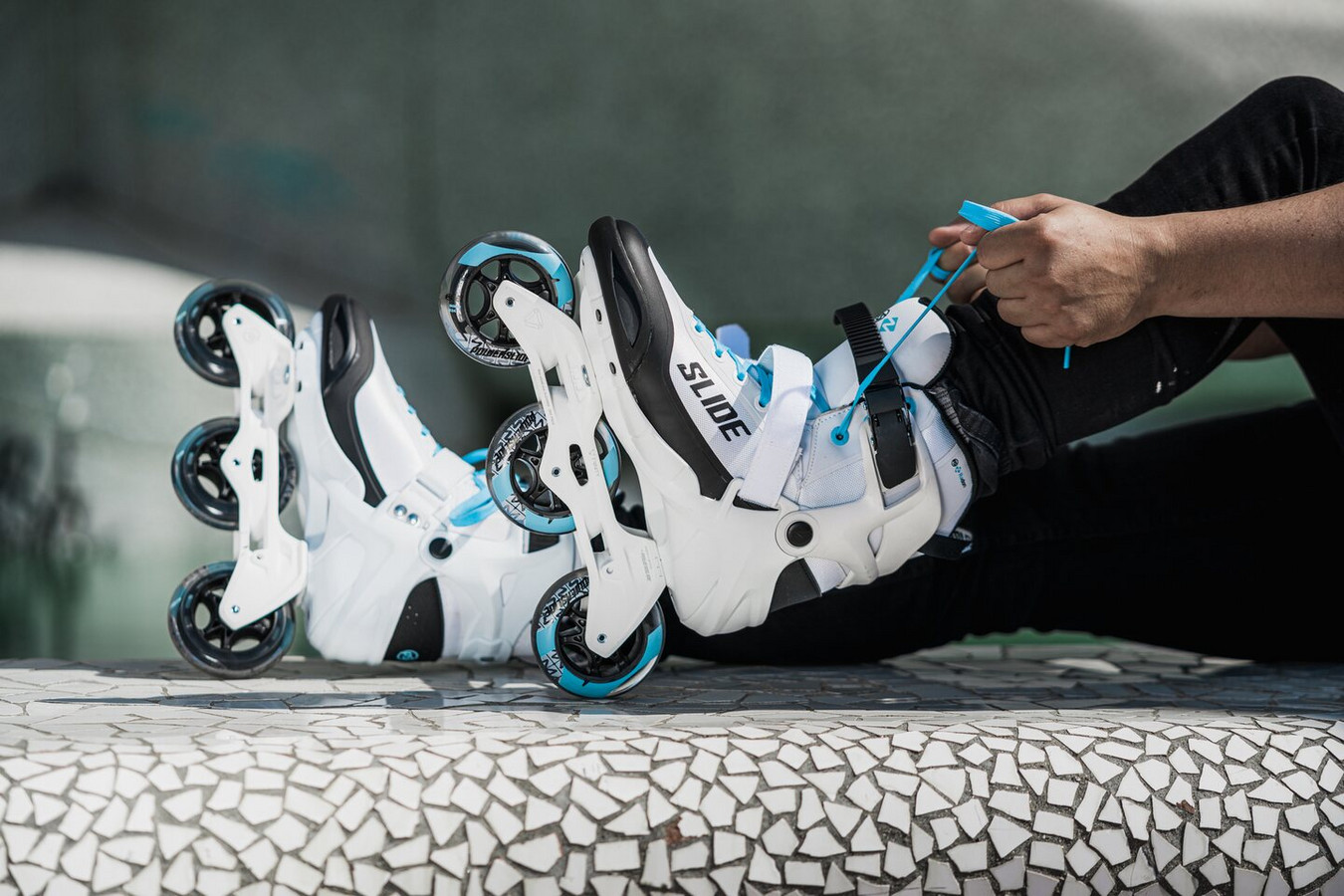 The upper of the shoe is made of Nano leather and PU leather, for the best durability. The inside of the shoe has anatomically shaped padding equipped with Recall memory foam, which adapts to the skater's foot. The Myfit Skatesole EVA anatomical insole is also included, which ensures reliable shock absorption. The fastening is by means of laces, a classic buckle above the ankle and a lever over the instep, which keeps the foot reliably in place and also ensures a feeling of safety. The sliding brake block allows the setting of any angle for braking, at the same time it lasts for a longer time thanks to the possible movement.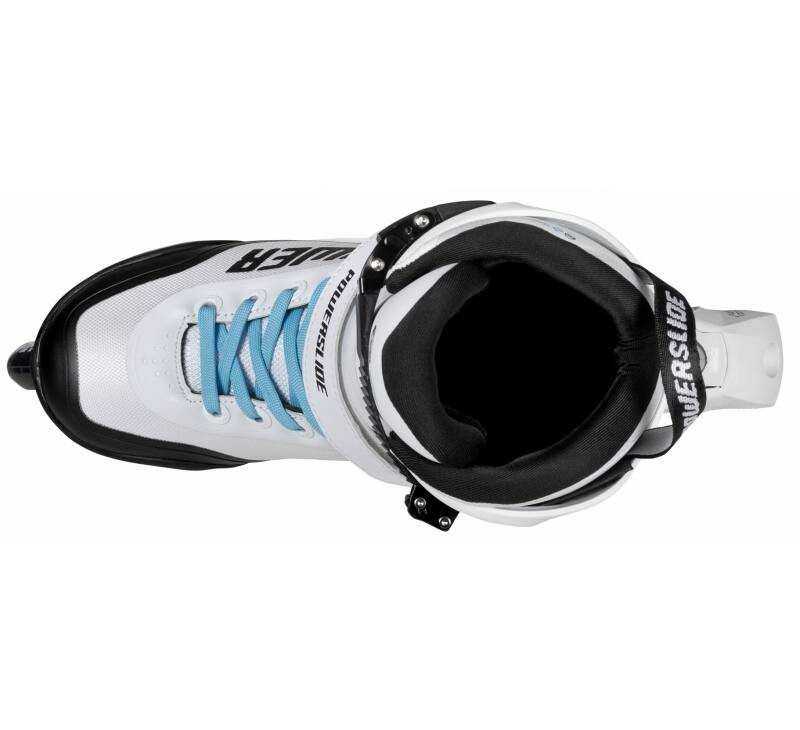 Key Features:
Inner boot: Softboot; TRINITY X 3-point mounting; fixed liner with EVA padding; not heat moldable
Lace-up closure: Laces and two buckles
Frame: Powerslide Elite; ADC10 aluminum; TRINITY 3-point mounting; 36-37 = 8.1" (205mm) / 38-42 = 9.1" (231mm); 3x90mm
Wheels: Powerslide Phuzion; 90mm / 83A; HR= High Rebound, Cruising Comfort
Bearings: Wicked; ABEC 5; chrome steel balls; carbon steel race ways
Brake: HABS (height adjustable)