Powerslide Kolečkové brusle Swell Lite Black 100 Trinity
Powerslide Swell Lite Black 100 Trinity - This skate is based on the technology of elite racing skates and thanks to its high qualities it is suitable for even the most demanding fitness skaters. They are reliable, light and very comfortable skates that will improve your performance. The inner boot is a fixed part of the skate and gives the skates the ability to respond perfectly to any movement performed. Thanks to high-quality memory foam, the skates are comfortable and convenient. In addition, the foam responds to body warm-up and creeps directly on the skater's foot during use.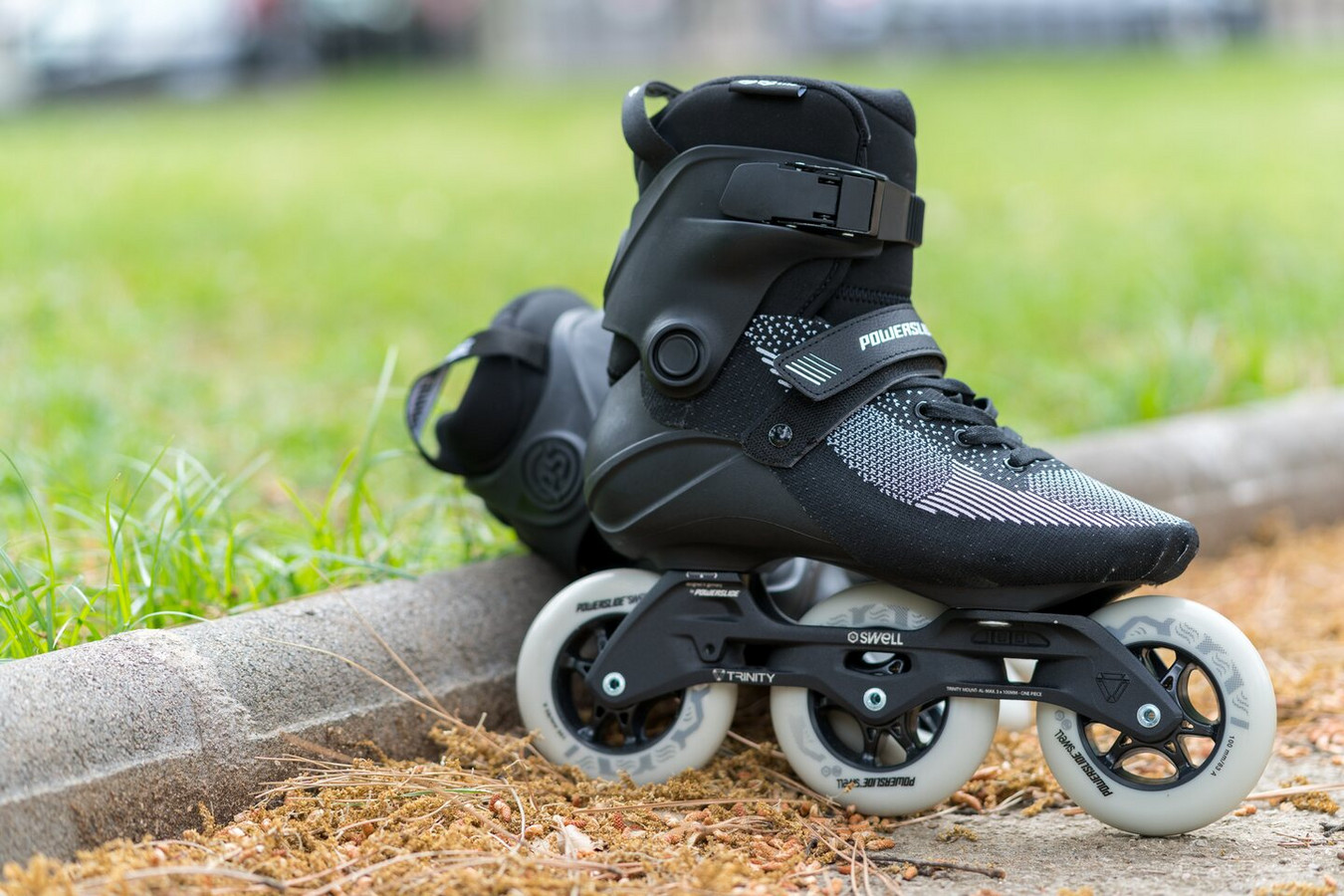 The skeleton of the skate is partially thermoformable, the soft upper part of the skate is made of a strong and at the same time well-breathable material. The anatomically shaped shell made of a special composite material with the addition of fiberglass is light, strong and provides a higher degree of support than commonly used plastic. Highly resistant material on the tip and side protects the skate from abrasion in falls and extends its life. Fastening with flat laces, ratchet buckle above the ankle and Velcro strap over the instep holds the foot securely in place Trinity frame is fastened instead with two classic, straight three screws (one under the heel, two under the toe). This revolutionary solution allows the wheels to get as close to the shoe as possible, lower the center of gravity and increase stability. This system more reliably dampens vibrations caused by the ride, better transmits the force of the bounce and provides more control over the ride itself.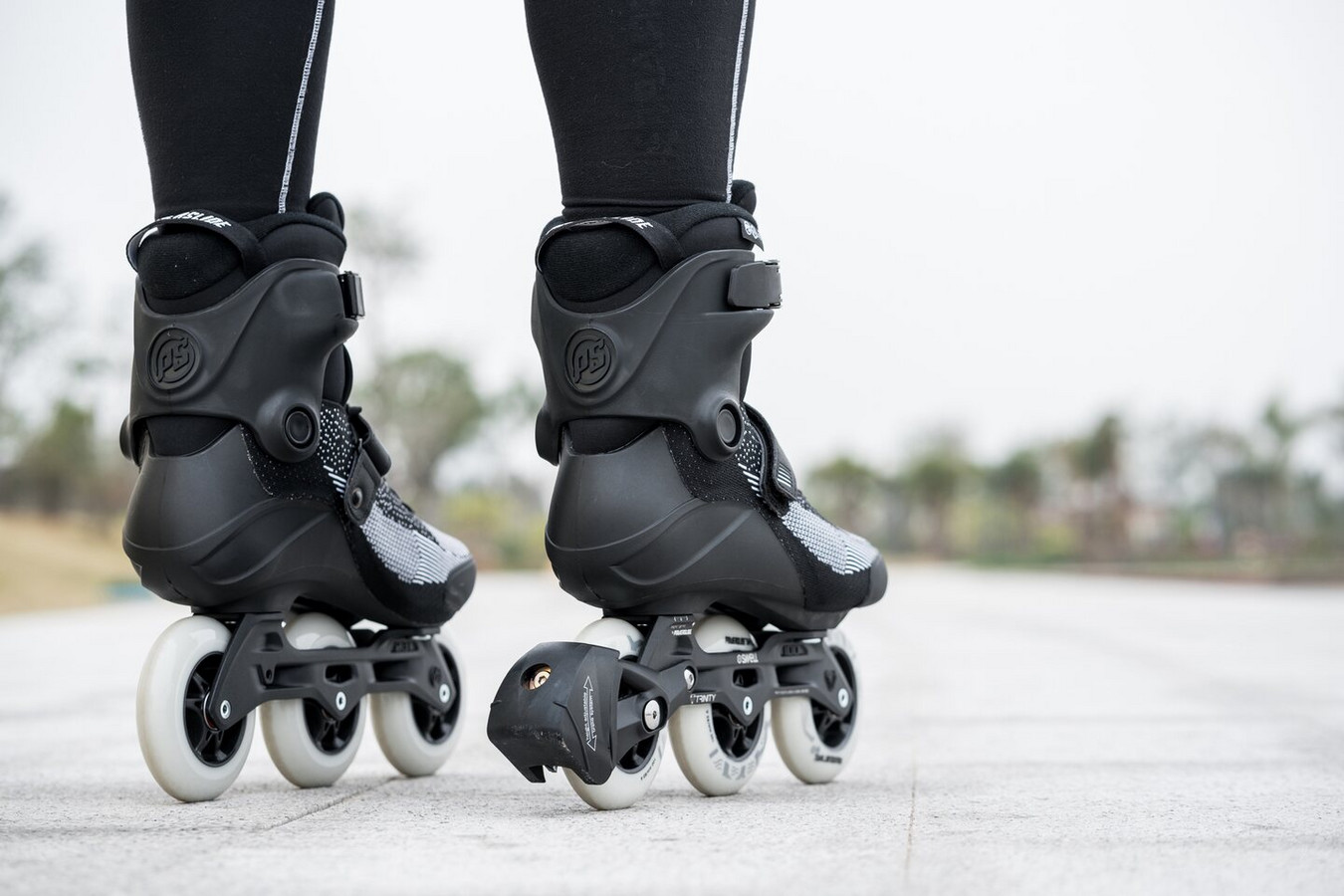 The attachment also allows a partial movement of the frame to all 4 sides and thus possible tuning directly according to your needs. The wheel axles are screwed directly into the frame body on one side. This model is equipped with a light cast aluminum frame, Powerslide Infinity wheels with a diameter of 100 mm and a hardness of 83 A and WCD Freespin Abec 9 bearings. It is a larger size of wheels from the category. The skates thus have a higher center of gravity, good handling and are more comfortable to ride on even worse surfaces.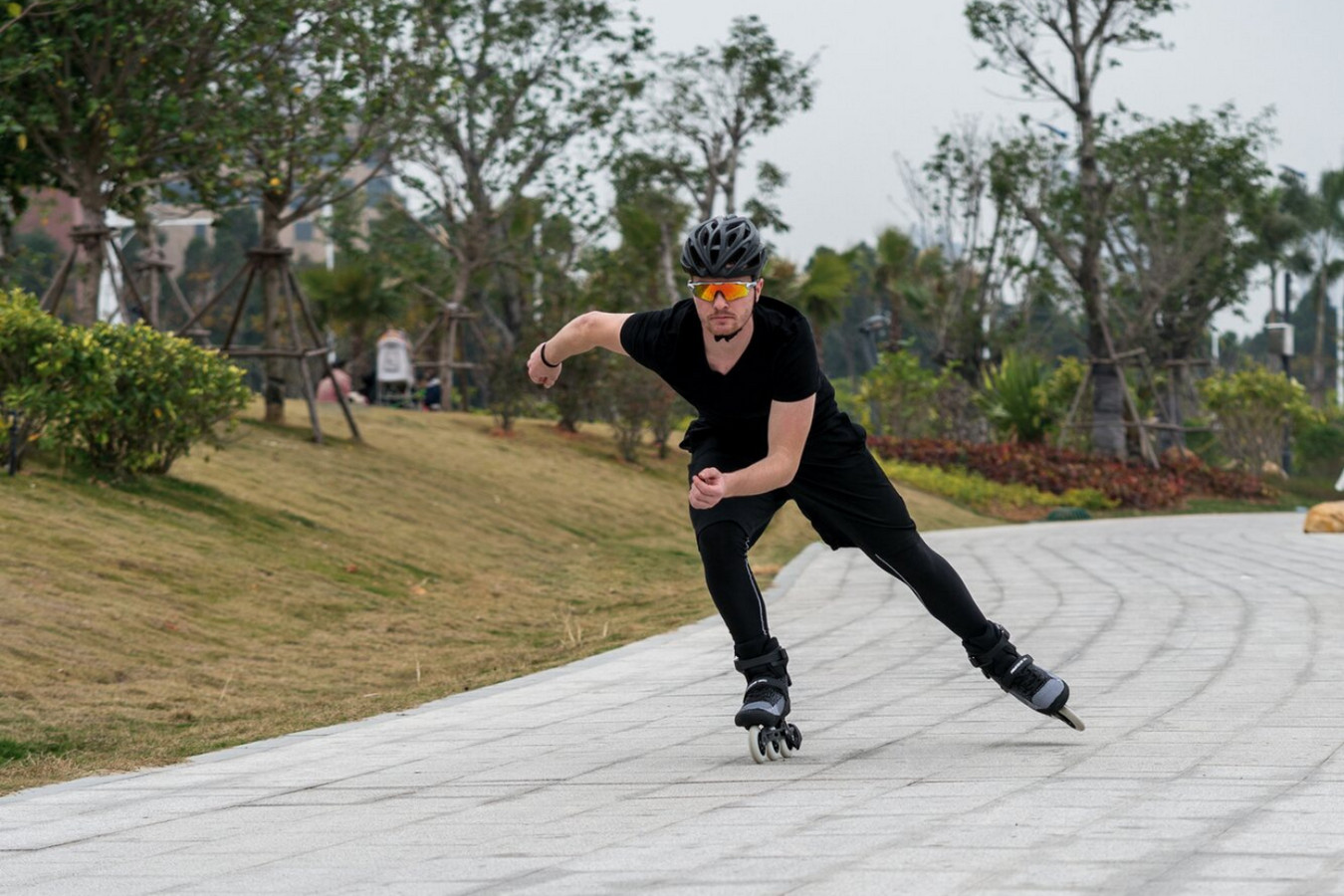 Key properties:
Inner shoe: MY FIT Recall liner
Tying: Laces, classic and lever buckle
Frame: Powerslide Elite casted Aluminum, Trinity 3x125mm
Wheels: Powerslide Infinity 100mm/ 8A
Bearings: WCD Freespin Abec 9
Brake: HABS