Powerslide Next Brown 125 Trinity
Inline skates Powerslide Next Brown 125 Trinity these skates have a classic timeless look, are a perfect combination of performance and comfort, have a higher center of gravity, good handling and can ride even on a worse surface. This model is equipped with a solid cast aluminum frame, extra quality wheels undercover with a diameter of 125 mm with a hardness of 86a and WCD Freespin Abec 9 bearings. This is the largest size of wheels from the friskate category.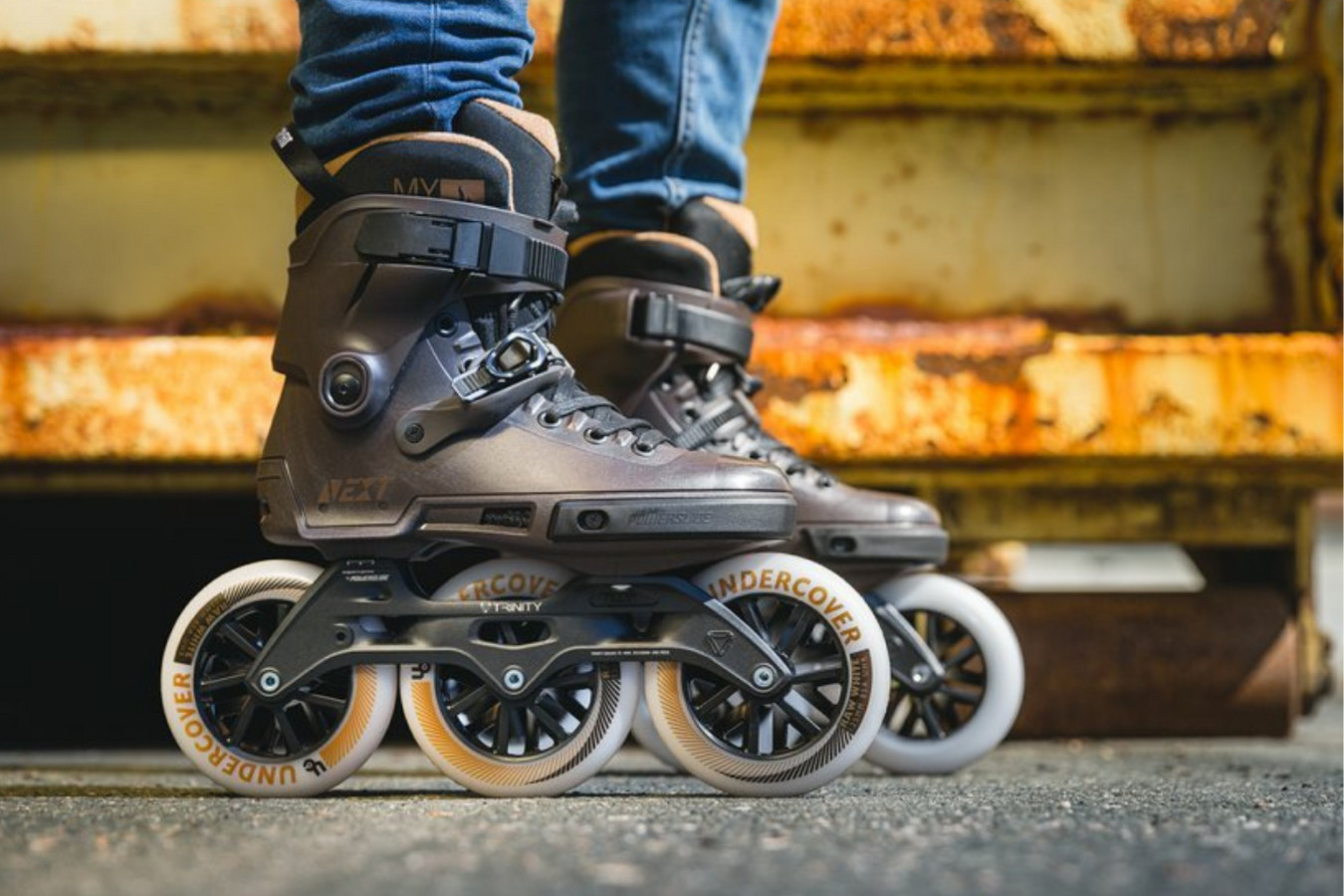 The skeleton of the skate is already classically made with the addition of fiberglass, which gives the skates higher strength and maintains low weight. Ventilation holes are newly added in the front, side and back of the shoe. Cuff attachment (joint in the ankle area). Thanks to the asymmetrical threaded inserts, the cuff can be placed on both sides at two different heights, regardless of the height of the attachment on the other side of the skate. These options can help, for example, against falling ankles. A rubber insole is placed under the heel, which helps to dampen any shock The inner shoe (liner) is of the highest possible quality. Its toe is made of flexible neoprene and adapts to the foot. The anatomically shaped lining is made of memory foam, which responds to increased human temperature during sports and creeps directly on the owner's foot.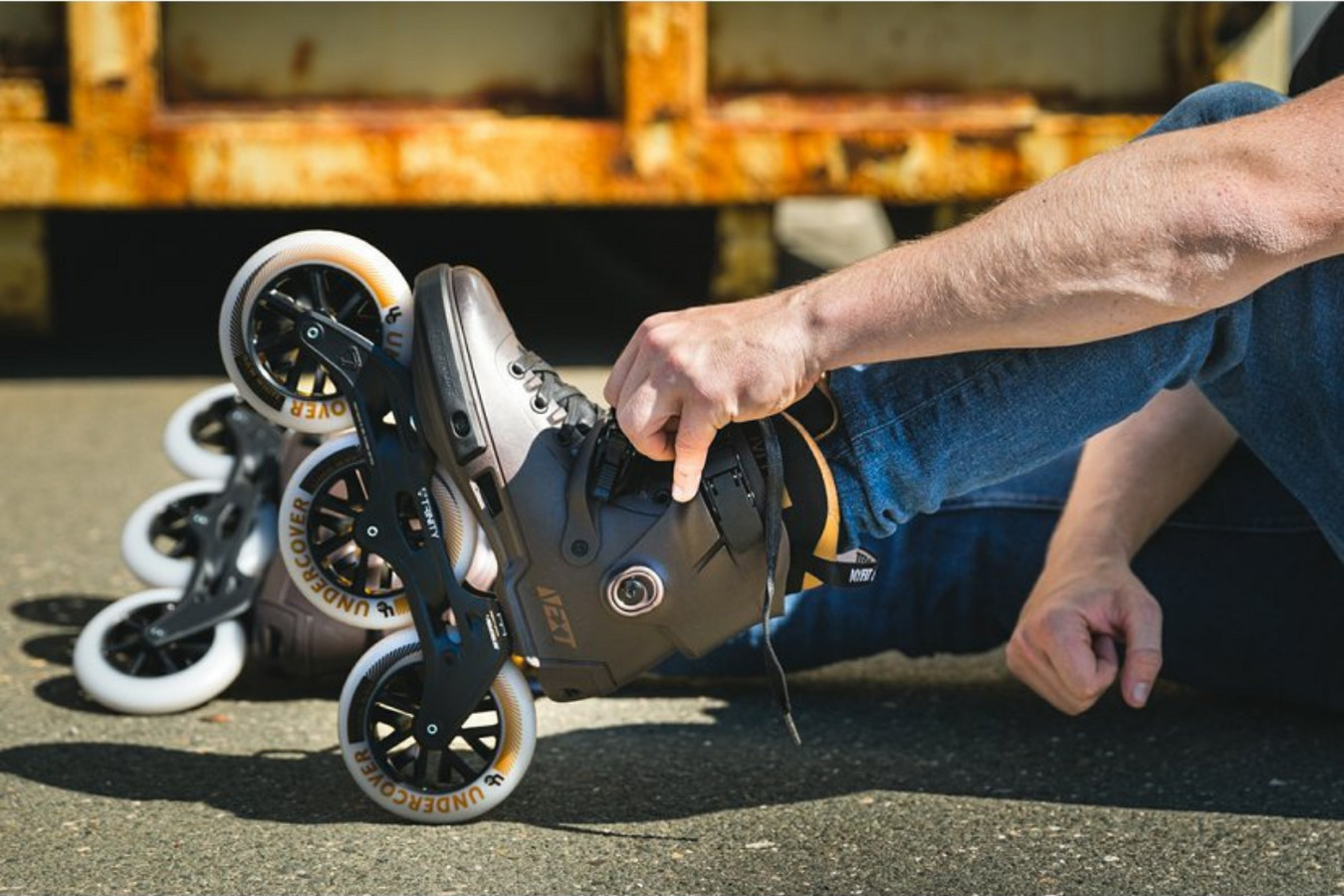 The eyelets for tying are now guided under the upper buckle, and thanks to the possibility of threading the laces even through the eyelets of the liner, there are several different possibilities for tying skates. The lever buckle over the instep and the classic one above the ankle ensure a reliable system of closing the skates. The frame is fastened instead of two classic straight, three screws (one under the heel, two under the toe). This allows the wheels to get as close to the shoe as possible, reducing the center of gravity and increasing stability. In addition, this system more reliably dampens vibrations caused by driving, better transmits the force of reflection and provides more control over the ride itself. The wheel axles are screwed directly into the frame body on one side. Skates can be fitted with a classic adjustable Powerslide HABS brake, which is not included in the package.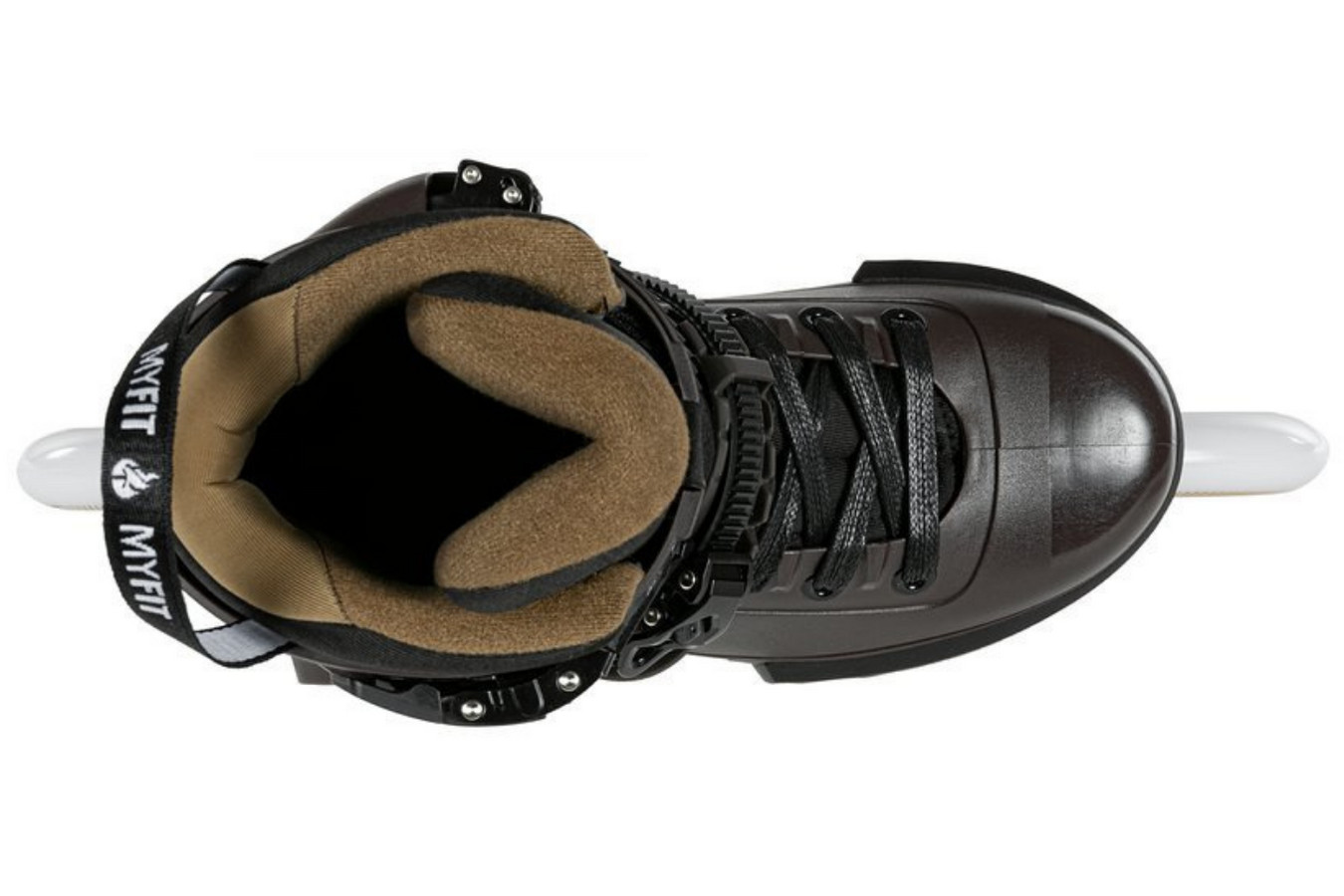 Key properties:
Skeleton: Powerslide Next with the addition of fiberglass
Inner shoe: y Fit Recall dual fit (thermoformable)
Tying: Flat waxed laces, classic and lever buckle
Frame: Powerslide Elite casted Al 3x125mm (255mm)
Wheels: Undercover 125mm / 86a
Bearings: WCD Freespin Abec 9
Brake: not included