Powerslide Reign Apollo 80 Trinity
Powerslide Reign Apollo 80 Trinity - roller skates designed for in-line hockey, offer a new dimension of playing. Skates offer a new dimension of play thanks to the Trinity chassis.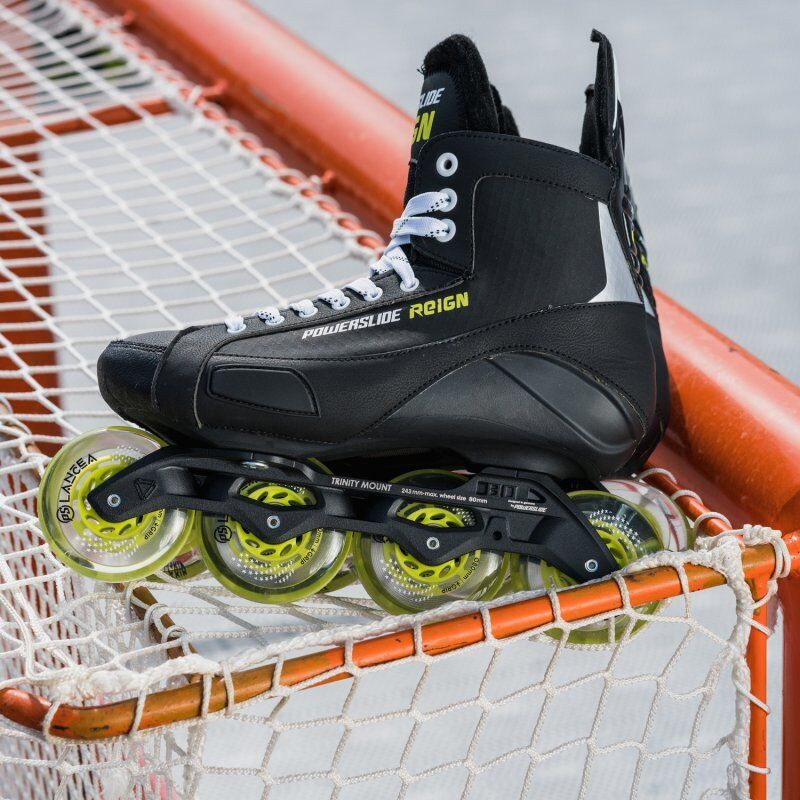 The skates are mounted on a Trinity Elite casted frame, which uses a 3-screw attachment. The Trinity mounting system is a new attachment method that allows the wheels to get as close to the shoe as possible, reducing the center of gravity, increasing stability and dampening vibrations driving, better transfers power to the rebound and provides more control during the game. The model is powered by Prime Lance wheels with a size of 4x80 mm and a hardness of 74A, which are designed for riding on an artificial surface.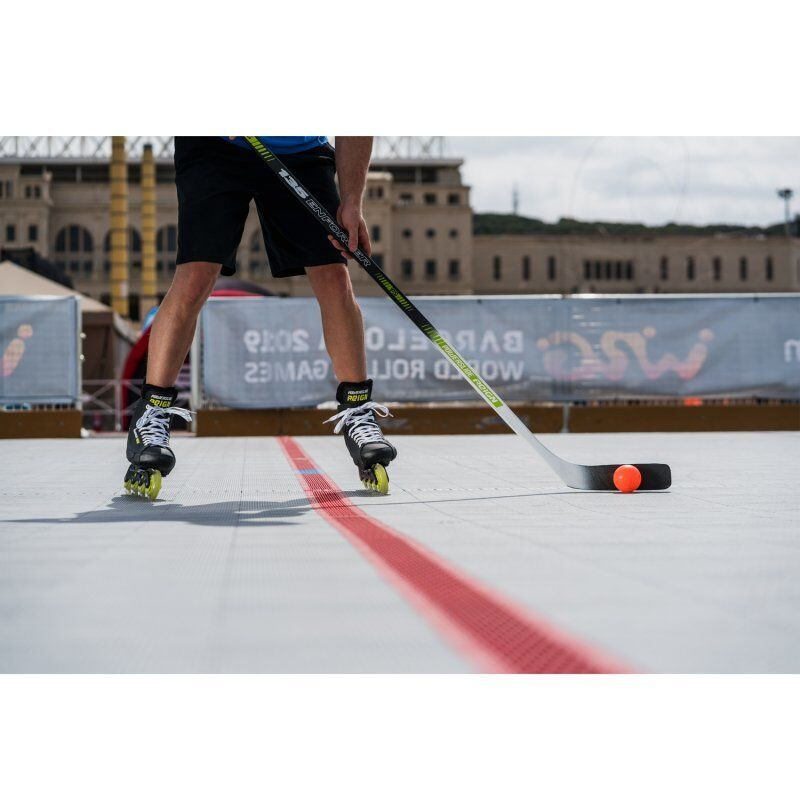 They are equipped with Wicked bearings of the ABEC 7 series. They have a solid steel cage and 7 steel balls, which are perfectly adjusted to guarantee the lightest rotation. Japanese Kyodo oil was used in the production of the bearings. The inner boot is made of shapeable and comfortable Skatesole EVA foam, which guarantees comfort and convenience in the skate during skating.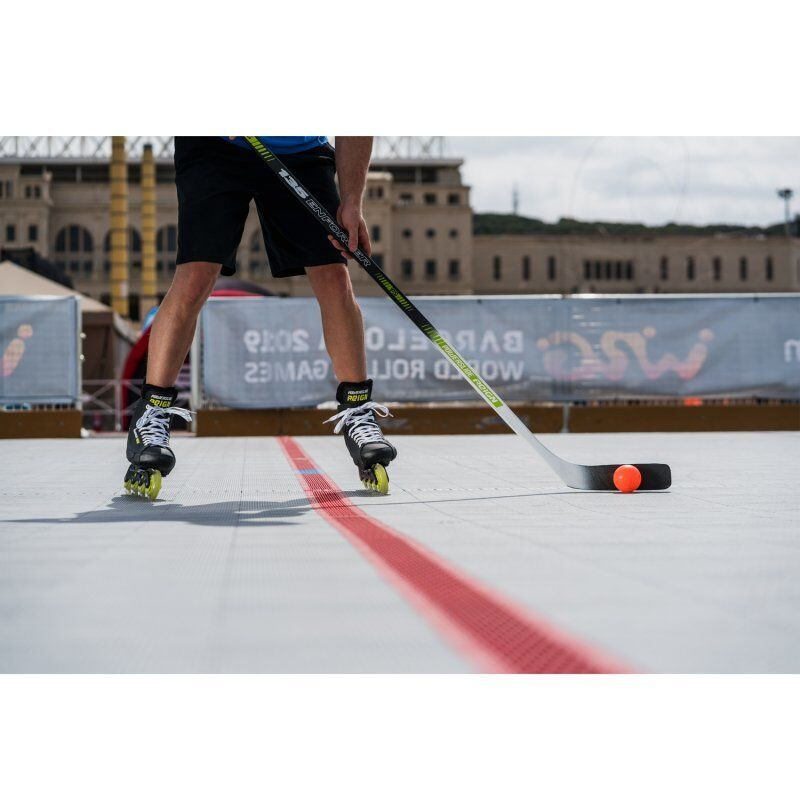 Key properties:
Skeleton: composite reinforced plastic
Inner boot: Built in liner with Recall memory fit, MyFit shell with 90 ° C
Tying: Laces and two buckles
Frame: Elite casted Trinity 4x80mm (243mm)
Wheels: Prime Lance 80mm/74A
Bearings: Powerslide Wicked Alphabet 7
Brake: not included