Powerslide Phuzion Enzo 80 Trinity
Powerslide PHUZION Enzo 80 inline skates - comfortable, high-performance fitness skates recreational skating exercise and intense workouts. Max comfort & lightweight.
The POWERSLIDE Phuzion Enzo 80 is a comfortable, stylish, high-performance inline fitness skate that's ready for intense workouts. This advanced inline fitness skate has a light and rigid glass-fiber reinforced plastic shell that provides superb responsiveness and durability. The upper portion of the boot is made of Powerknit with TPU welded reinforcements to ensure a snug and supportive fit.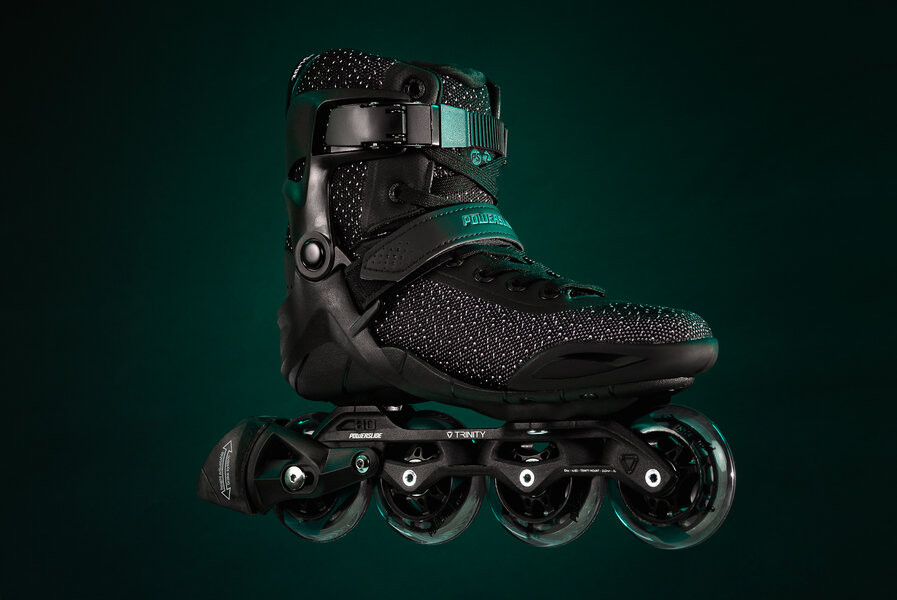 The Phuzion Enzo 80 is designed around the famous POWERSLIDE TRINITY 3-point mounting system, giving you a low center of gravity that improves stability and power transfer while dampening vibrations. The TRINITY system also allows you to adjust your frame's position to augment your skating performance.
The POWERSLIDE Phuzion Enzo 80 comes with a light and rigid Elite cast aluminum frames that are perfect for fast, intense fitness skating or simply cruising through the city. Riding on 4x80mm Infinity wheels and WICKED ABEC 7 bearing the skate gives you further control and confidence thanks to the Height Adjustable Brake System (HABS).
Key properties:
Boot Overview: Softboot; TRINITY X 3-point mounting; fixed liner with EVA padding; not heat moldable
Frame Overview: Powerslide Elite; ADC10 aluminum, 100% recycled, raw finish; TRINITY 3-point mounting; 36-41 = 9.6" (243mm) / 42-47 = 10.8" (275mm); 4x80mm
Wheel Overview: Powerslide Phuzion; 80mm / 85A; HR= High Rebound, Cruising Comfort
Bearing Overview: Wicked; ABEC 7; chrome steel balls; carbon steel race ways