Powerslide Next Grey 100 Trinity
Powerslide Next Grey 100 freeride urban inline skates for city skating. Rigid hardboot with Elite TRINITY frames, fast 3x110mm wheels & ABEC 9 bearings.
Fast, durable, and loaded with innovative features, the POWERSLIDE NEXT Grey 100 is the ideal urban freeride skate that gives you all the tools you need to push your limits and explore the city.
The MYFITY Recall Dual Fit liner is not only comfortable, but is also heat-moldable allowing you further customize the fit, improving comfort and performance.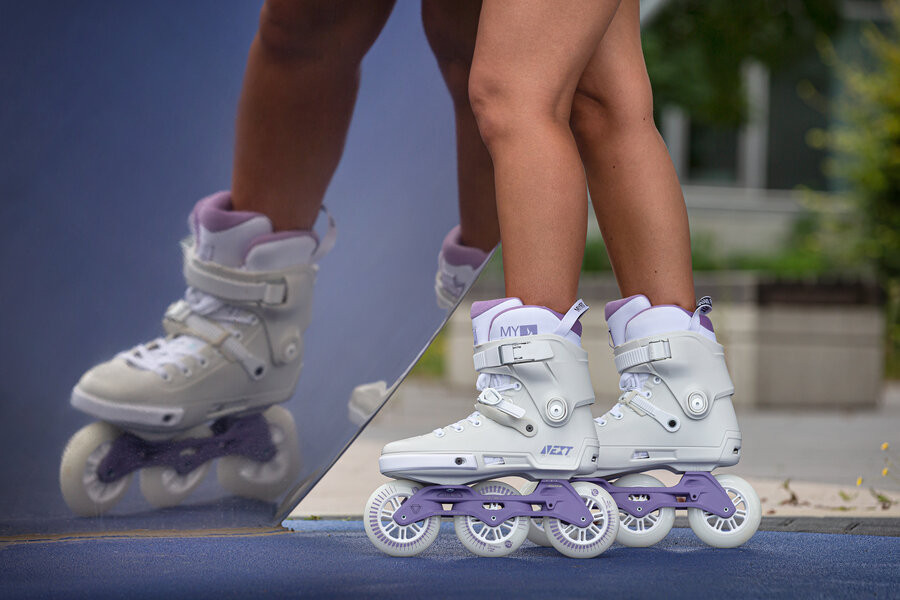 The POWERSLIDE NEXT Grey 100 is designed around the famous TRINITY 3-point mounting system. The TRINITY system provides a low center of gravity, giving you superb stability, control, and power transfer. You can even adjust your frame's position to match your urban staking style. Perfect for cruising or intense urban action, the
NEXT Grey 100 comes complete with light and responsive Elite cast aluminum frame rolling on fast and grippy 100mm wheels and smooth WICKED ABEC 9 bearings. The POWERSLIDE NEXT Grey 100 is a durable, high-performance inline urban skate with a subtle, elegant style that can't be beaten.
Key properties:
Boot Overview: Hardboot; TRINITY 3-point mounting; MYFIT Recall dual fit liner; heat moldable MYFIT liner with 80°C
Frame Overview: Powerslide Elite; ADC10 aluminum; TRINITY 3-point mounting; 9.1" (231mm); 3x100mm
Wheel Overview: Powerslide Spinner; 100mm / 88A; SHR= Super High Rebound
Bearing Overview: Wicked; ABEC 9; chrome steel