Powerslide Playlife Dark Breeze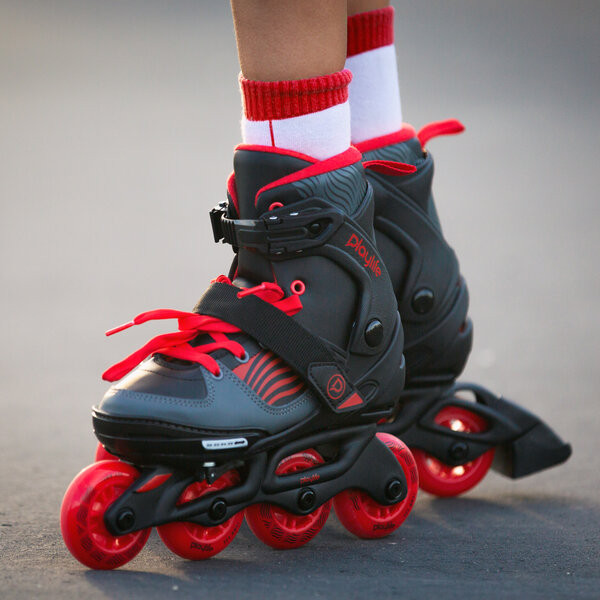 Playlife Dark Breeze Kids Fitness Inline Skates for your child's first steps on the skate are sizable, comfortable and very lightweight. Learn to skate easily.
PLAYLIFE Dark Breeze inline skates are good looking, size adjustable, fast and responsive. The skates offer versatility and high performance at a great price. With its single unibody construction, the PLAYLIFE Dark Breeze is a lightweight inline skate that offers excellent support and stability to young skaters as they improve their skills and build confidence.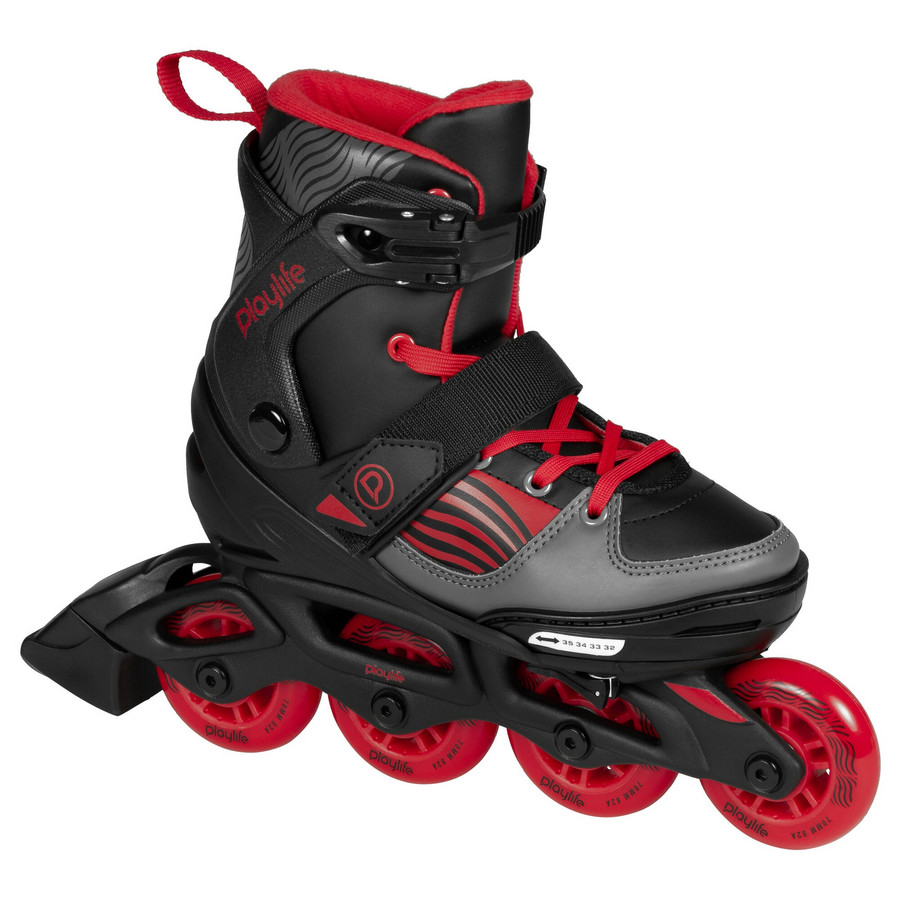 A stylish skate that provides a smooth and fast ride. The comfortable PLAYLIFE Dark Breeze is size adjustable and grows as your child grows, making them an excellent investment for multiple seasons.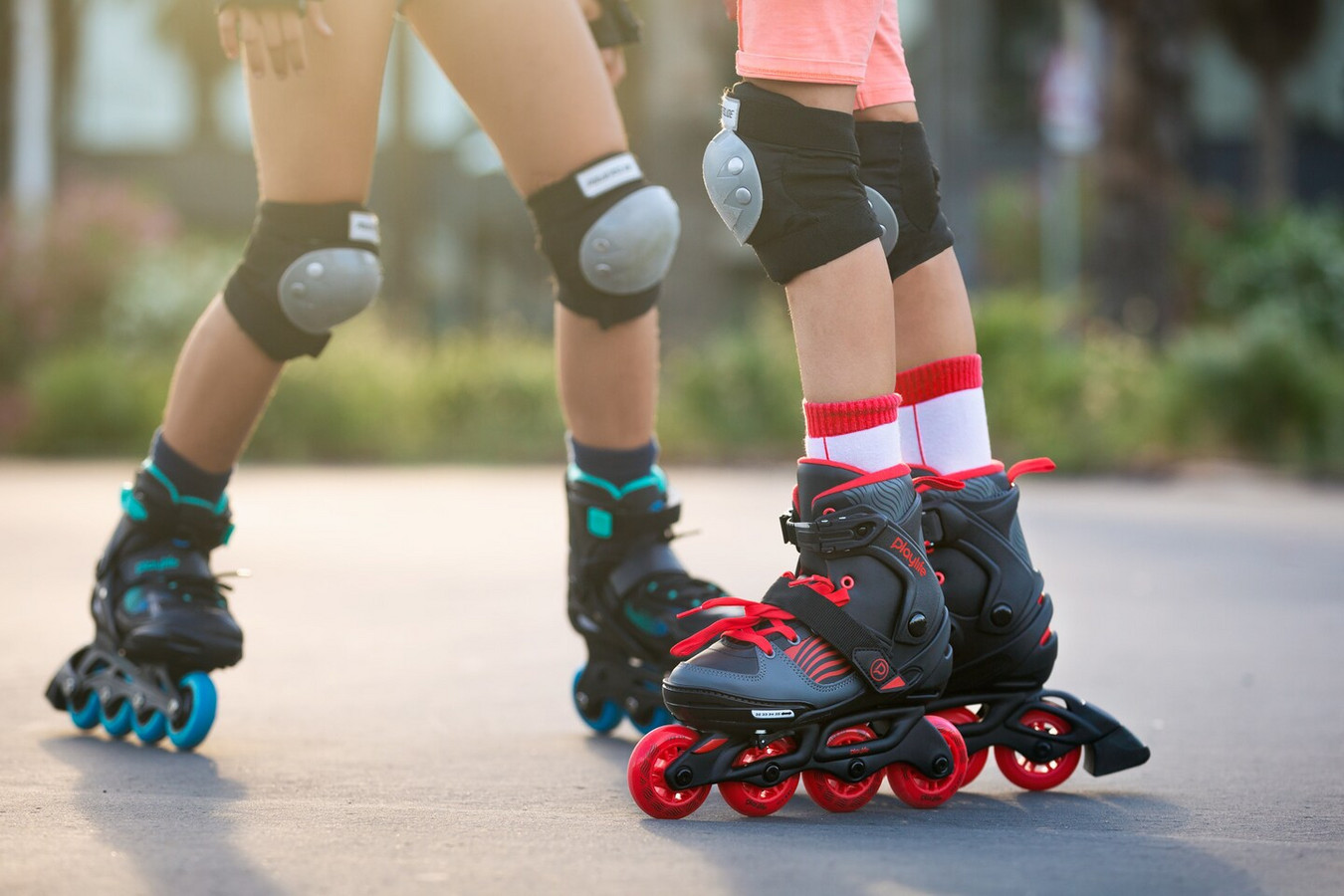 Key Features:
Skeleton: Polypropylene (PP).
Inner Boot: Softboot; Unibody construction; two-piece construction with EVA padding; heat moldable
Lacing: Velcro strap / Standard lacing
Frame: Unibody; Glass Fiber Reinforced Plastic (GFRP) - GFK; 29-32 = 8.6" (219 mm) / 32-35 = 8.6" (219 mm) / 35-38 = 9.3" (235 mm); 4x70 mm / 4x70 mm
Wheels: Playlife; 70 mm / 82 A; HR = high rebound, cruising comfort
Bearings: Wicked; ABEC 5; carbon steel
Brake: included