Powerslide Playlife Joker Yellow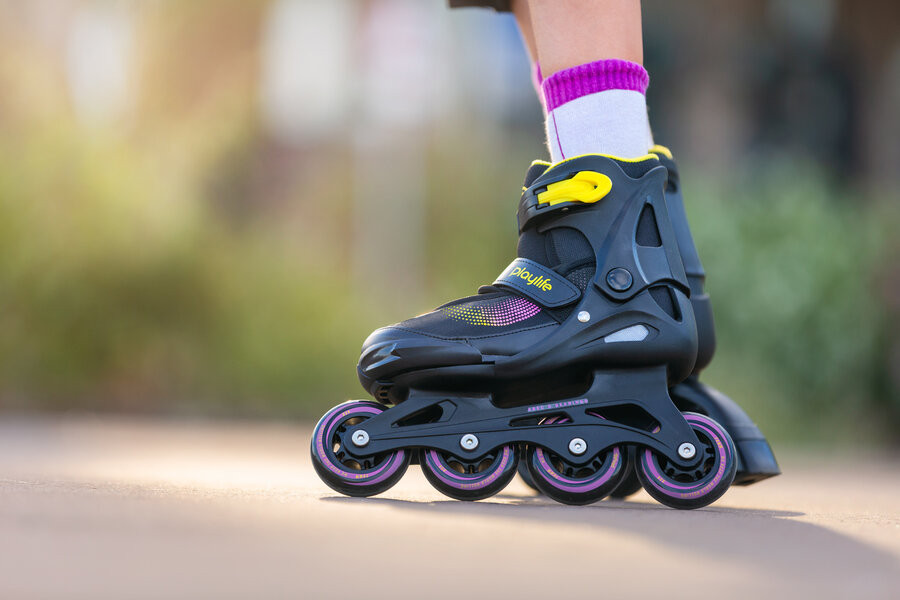 Playlife Joker Yellow Glow Kids Fitness inline skates. A lightweight size-adjustable shell scores with performance, comfort & safety. The PLAYLIFE Joker Yellow Glow comes with all the features needed to have fun and learn the basics of inline skating.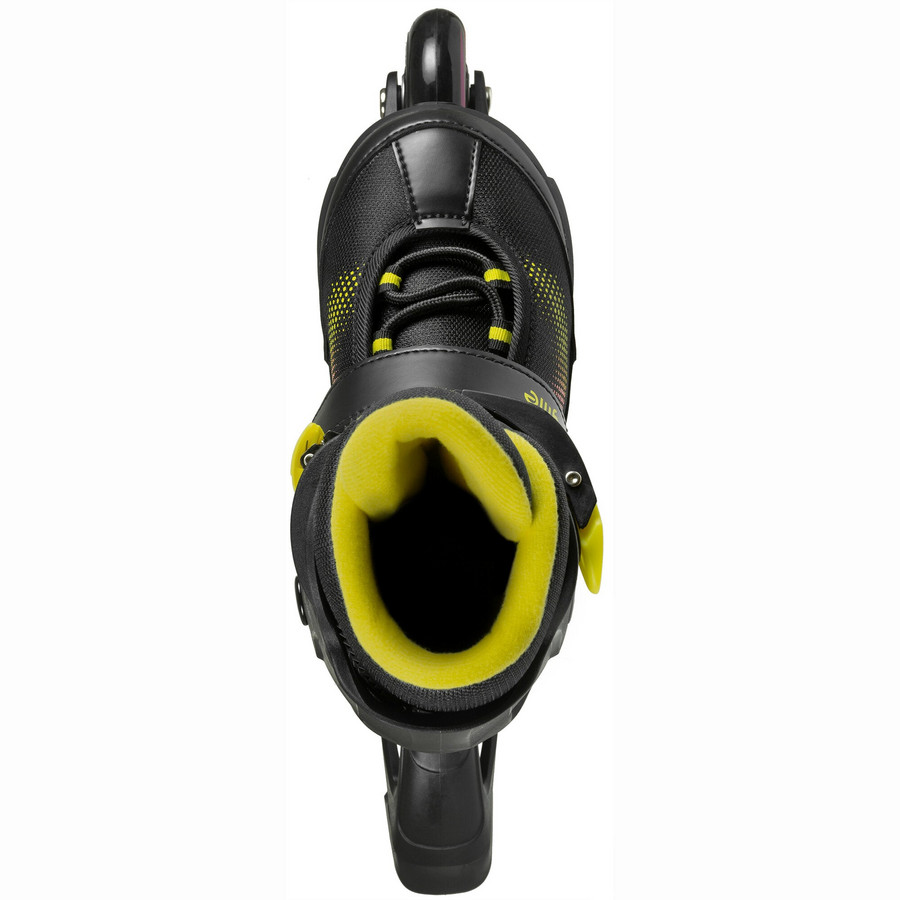 The PLAYLIFE Joker Yellow Glow is light and durable, able to stand up to the bumps and punishment that comes with active kids having fun and playing with their friends. The skate offers a stable cuff that gives your child excellent support, and a closure system that includes lacing, buckle, and 45-degree strap, that keeps your child's foot snugly, and comfortably in place.
The skate comes with high-quality components, including a brake, grippy wheels, and smooth bearings, that are designed to give your child a fast and fun skating experience.
Key Features:
Skeleton: Polypropylene (PP)
Inner Boot: Hardboot; standard side mounting; two piece construction with EVA padding; not heat moldable
Lacing: Velcro strap / Standard lacing
Frame: Unibody; polypropylene (PP); 28-31 = 7.8" (197mm) / 31-34 = 8.6" (218mm) / 34-37 = 8.8" (224mm) / 37-40 = 10.0" (254mm); 4x64mm / 4x70mm / 4x72mm / 4x76mm
Wheels: Playlife; 64/70/72mm / 82A; HR = High Rebound, Cruising Comfort
Bearings: Wicked; ABEC 5; carbon steel
Brake: included