Powerslide One Khaan Junior LTD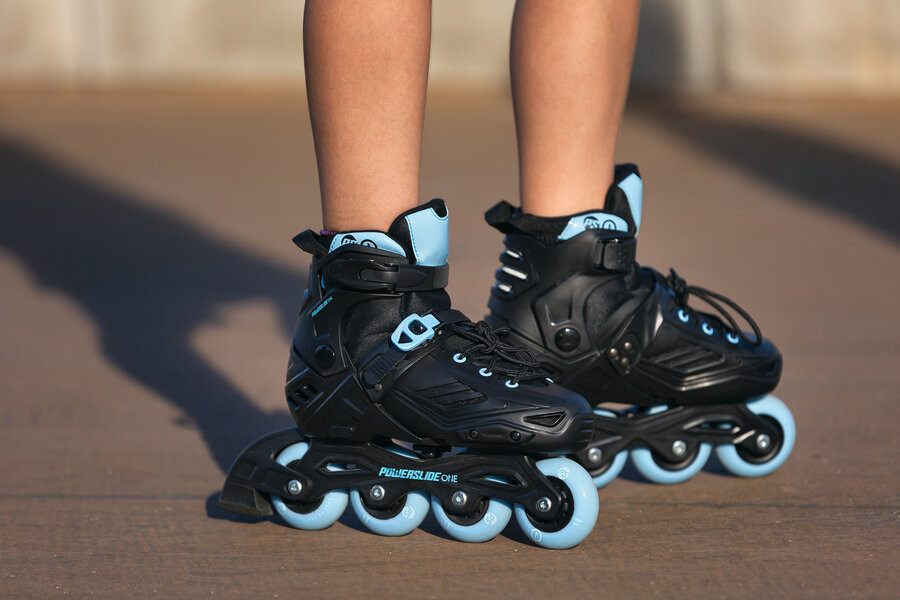 Powerslide Khaan Junior LTD Black kids inline skate with speed control system is perfect for beginners learning to skate properly and have fun.
Teach your kids to inline skate the right way with POWERSLIDE's Khaan Junior LTD Black. Designed specifically for beginners, the Khaan Junior LTD Black is a stable, supportive skate with a range of features that help newbies build confidence and learn the foundational basics.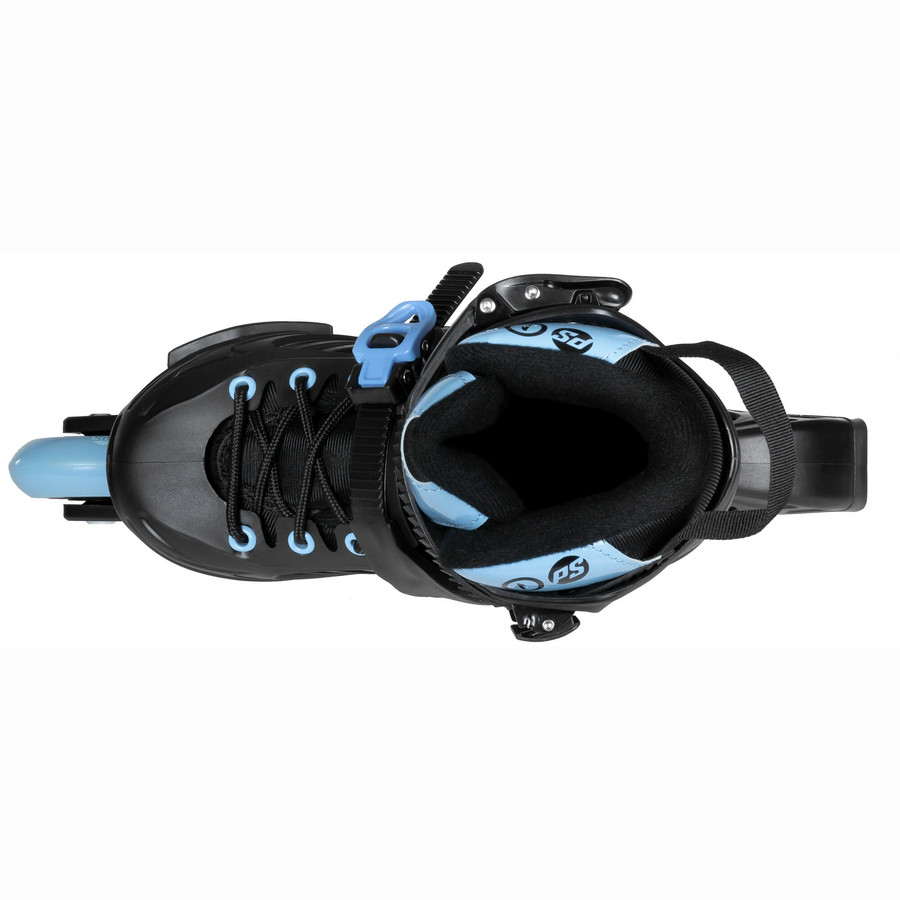 The POWERSLIDE Khaan Junior LTD Black lets kids learn to skate at their own pace with the integrated Speed Control System (SCS). This unique feature allows you to reduce the speed of the two center wheels by turning a reel located between boot and frame. This innovative training feature allows kids to gradually build their skills and progressively learn to skate faster.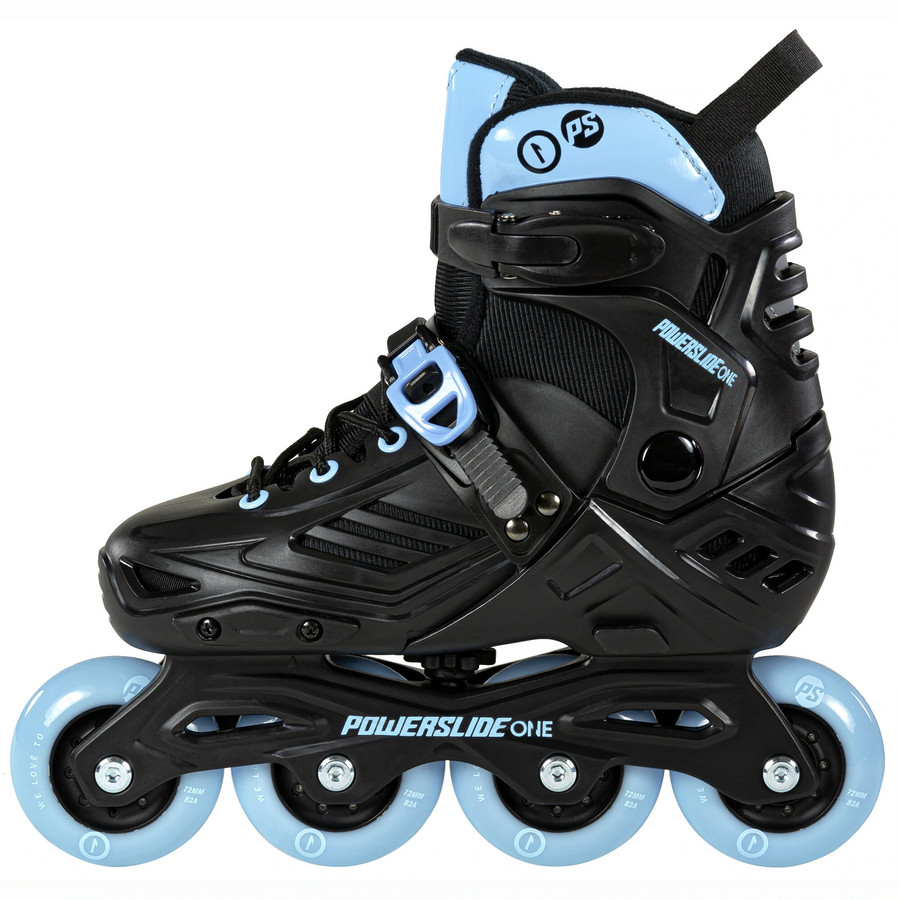 This versatile kids skate can adjust to four different sizes. Complete with POWERSLIDE One Wheels and ABEC 5 bearings, the Khaan Junior LTD Black gives beginners all the tools they need for years of fun on inline skates.
Key Features:
Skeleton: Polypropylene (PP)
Inner Boot: Hardboot; unibody construction; Khaan Jr. liner with EVA padding and expandable toe area; not heat moldable
Lacing: Micro adjustable ratchet buckle / Standard lacing
Frame: Unibody; polypropylene (PP) - GFK; 27-30 = 8.1" (207mm) / 31-34 = 8.6" (219mm) / 35-38 = 9.1" (231mm) / 39-42 = 9.6" (243mm); 4x64mm / 4x70mm / 4x72mm / 4x76mm
Wheels: Powerslide One; 64/70/72/76mm / 85A; HR= High Rebound, Cruising Comfort
Bearings: Wicked; ABEC 5; carbon steel
Brake: included