Powerslide XC Trainer 150
The POWERSLIDE XC Trainer Bronx is a capable, durable SUV inline skate that's ideal for cross-training in the summer months. Hit the trails and train like you never thought possible in these impressive off-road SUV skates. The strong hard boot on the XC Trainer Bronx gives you the support and protection you need for intense cross-training and off-road workouts. Complemented with a snug dual-fit liner that provides excellent comfort and vibration dampening, you're going to love hitting the trails in this comfortable off-road SUV inline skate.
The 3D stamped and embossed aluminum frame is light and rigid, designed to ride seamlessly on the CST 150mm air tires and WICKED Rustproof bearings. The skate comes complete with an innovative calf brake that allows you to reduce speed and improve control even on rough, uneven terrain. No matter the season, the terrain, or the weather - the XC Trainer Bronx is a great training skate to keep you fit all year long.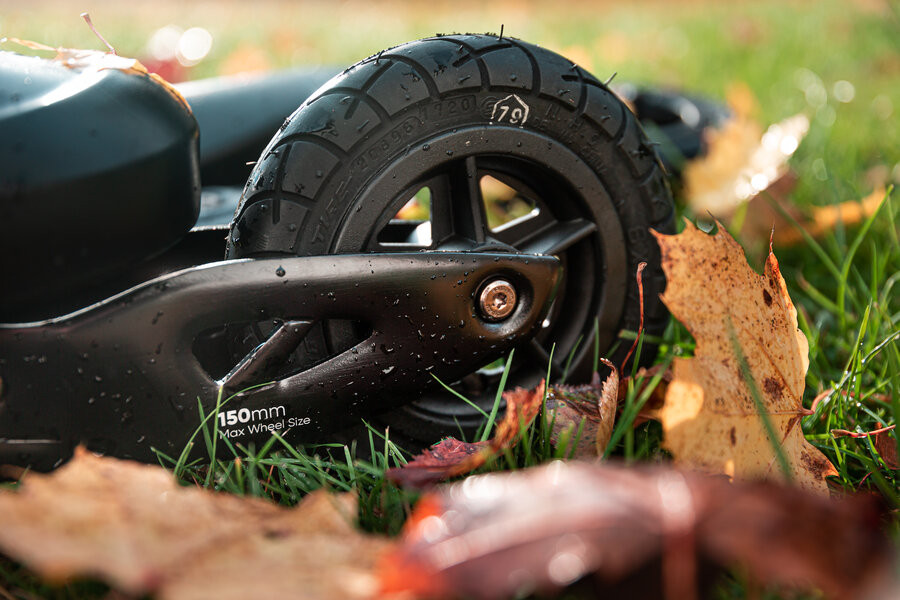 Key Features:
Skeleton: Powerslide with added fiberglass for added strength.
Inner Shoe: My Fit Recall dual fit (heat moldable)
Lace-up: Flat laces, classic and lever buckle
Frame: Powerslide XC Trail Al stamped 2x150mm
Wheels: Powerslide CST Pro air 150mm 6,3 Bar
Rails: Wicked; ABEC 5; carbon steel
Brake: calf brake