Powerslide Swell Black 100 - 3D Adapt
The Powerslide Swell Black 100 Trinity roller skates are reliable, lightweight and very comfortable skates that will improve your performance and provide a whole new skating experience. The skates are based on the technology of elite racing skates and are suitable for even the most demanding fitness skaters. The skates have undergone a major change in the inner anatomically shaped lining, which is made with patented Myfit 3DAP technology and the whole is a single piece of 4 different layers with new ventilation holes. Thanks to this, the skate provides more comfort, better ventilation and more absorption of vibrations caused by riding. The new cuff (external support in the ankle area), better envelops the foot, provides more support and allows two different heights of attachment independently on both sides of the skate.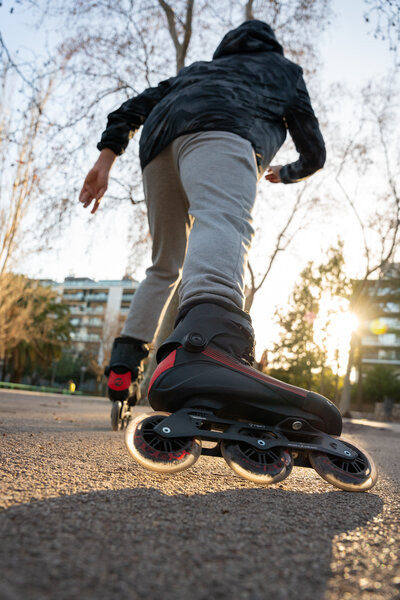 The inner boot is a solid part of the skate and gives the skates the ability to respond perfectly to any movement made. Thanks to the high quality memory foam, the skates are comfortable, the foam responds to the body heating during sports and shapes itself directly to the skater's foot during use. The skate skeleton is partially thermoformable. The soft upper part of the skate is made of a well breathable material. The highly durable material on the tip and side protects the skate from abrasion during falls and thus prolongs its life. The fastening system is with flat laces, a classic buckle above the ankle and a Velcro strap across the ankle keeps the foot securely in place. The anatomically shaped shell made of a special composite material with added fibreglass is light, strong and provides a higher degree of support. The Trinity frame is fixed with three screws (one under the heel, two under the toe) instead of the traditional two. This revolutionary solution allows the wheels to be brought as close to the shoe as possible, lowering the centre of gravity and increasing stability; this system more reliably dampens vibrations caused by riding, better transmits the force of rebound and provides more control over the ride itself.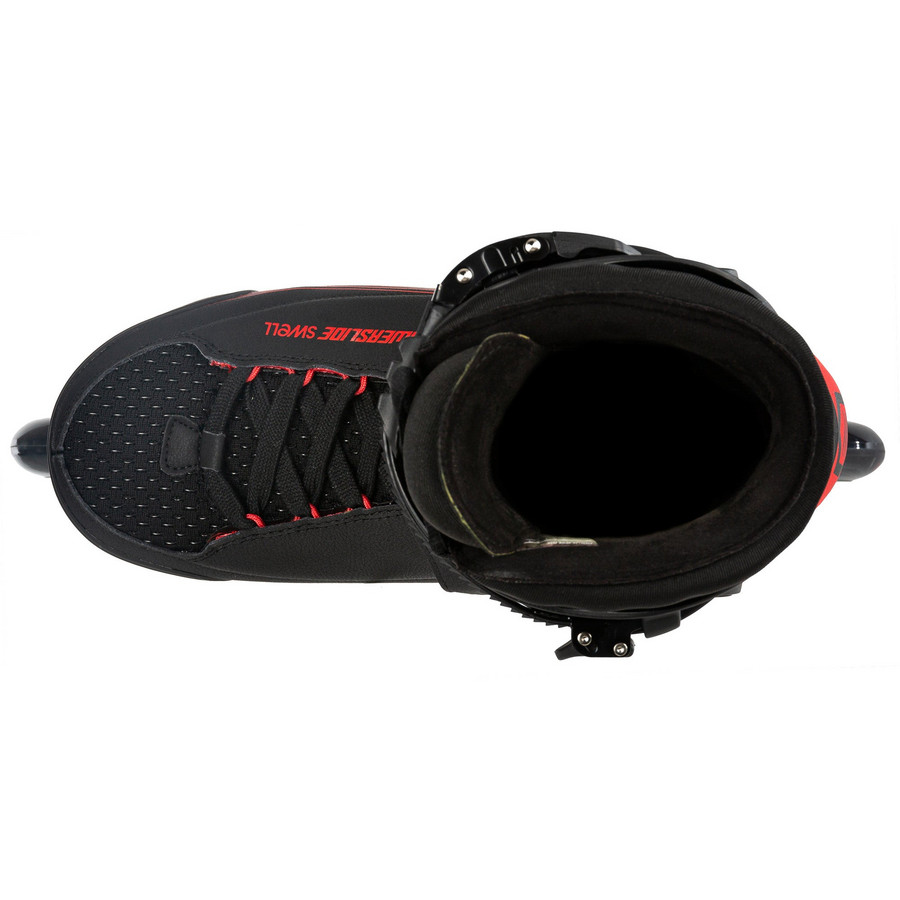 The wheel axles are bolted directly into the frame body from one side. The sliding brake pad allows you to set any angle to brake, while also lasting longer than other skate brands due to the possible movement. The skates have a lightweight cast aluminum frame, with reliable Swell 100mm diameter, 85a hardness wheels with WCD Freespin Abec 7 bearings. This is the smallest wheel size in this category. The skates maintain a very low centre of gravity and good handling.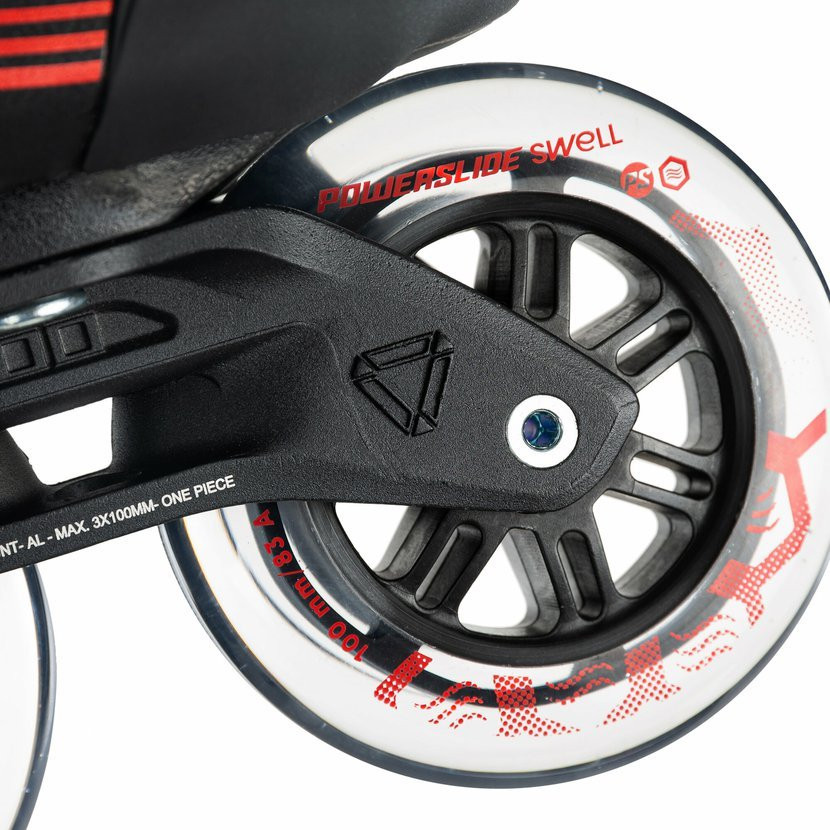 Key Features:
Skeleton: Powerslide Zoom with added fiberglass.
Inner boot: Hybrid composite boot; hand lasted; TRINITY X 3-point mounting; built in liner with 3D Adapt padding made of cast polyurethane (PU); heat moldable MYFIT shell with 90°C
Lacing: Flat laces, buckle and Velcro strap
Frame: Powerslide Elite; ADC10 aluminum; TRINITY 3-point mounting; 9.8" (250mm); 3x100mm
Wheels: Powerslide Swell; 100mm / 85A; HR = High Rebound, Cruising Comfort
Bearings:** Wicked; ABEC 7; chrome steel
Brake: not included