Powerslide Pro Series Men
Powerslide Pro Men Knee Pad - High-quality protective knee pad for action sports. Large, durable caps, aero mesh material, durable elastic velcro straps. Keep your knees protected so you can enjoy shredding at the skatepark with the Pro Men knee pad from POWERSLIDE. Designed to provide ultimate protection and comfort to all levels of athletes - from beginners to professionals.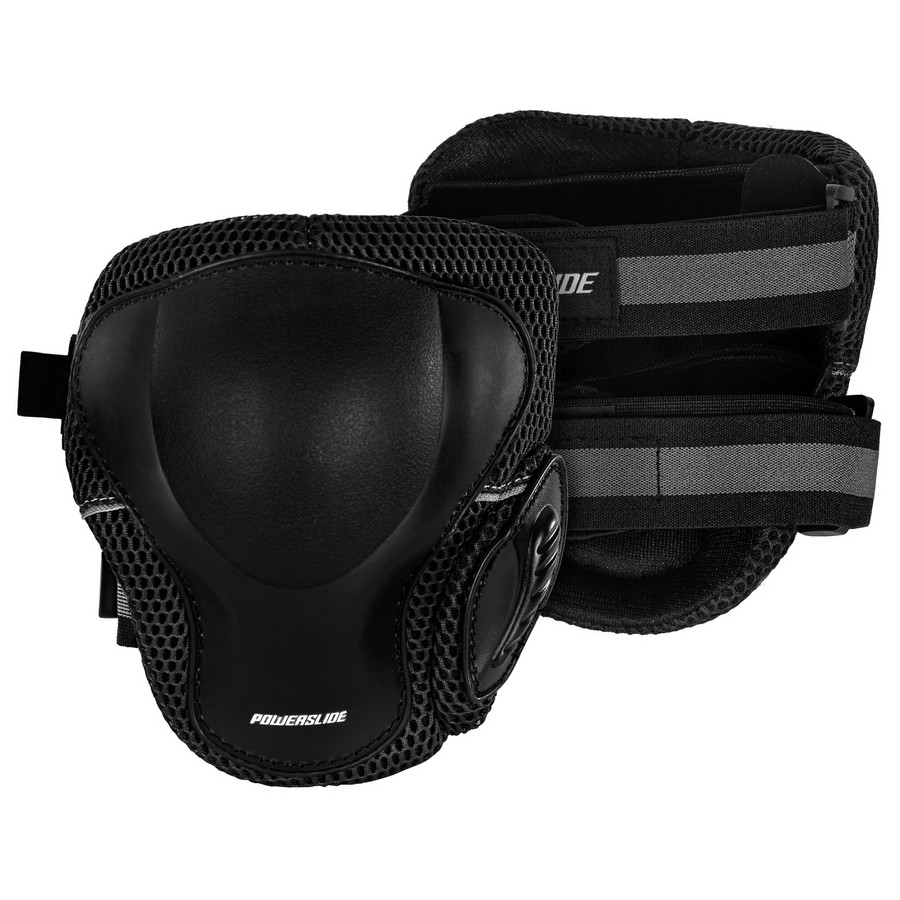 The POWERSLIDE Pro Men knee pad has a large, durable outer cap that protects you from falls and abrasions while allowing you to slide to better distribute the force of impacts.
The POWERSLIDE Pro Men knee pad delivers, incorporating a mix of EVA foams in different densities. The knee pad has an aero mesh body that makes it lightweight while the cotton sock and elastic velcro straps that keep the knee pad securely in place. Designed with a slim profile that doesn't limit your range of motion, the POWERSLIDE Pro Men knee pad is ideal for inline skating, skateboarding scoot riding, and virtually all action sports.