Powerslide ONE Basic Adult
Powerslide ONE Basic Adult Set - Full set of inline skating protective gear for a great price. High-quality materials, durable caps, strong splints. This 3-pack is an high-quality protection set that's ideal for inline skating.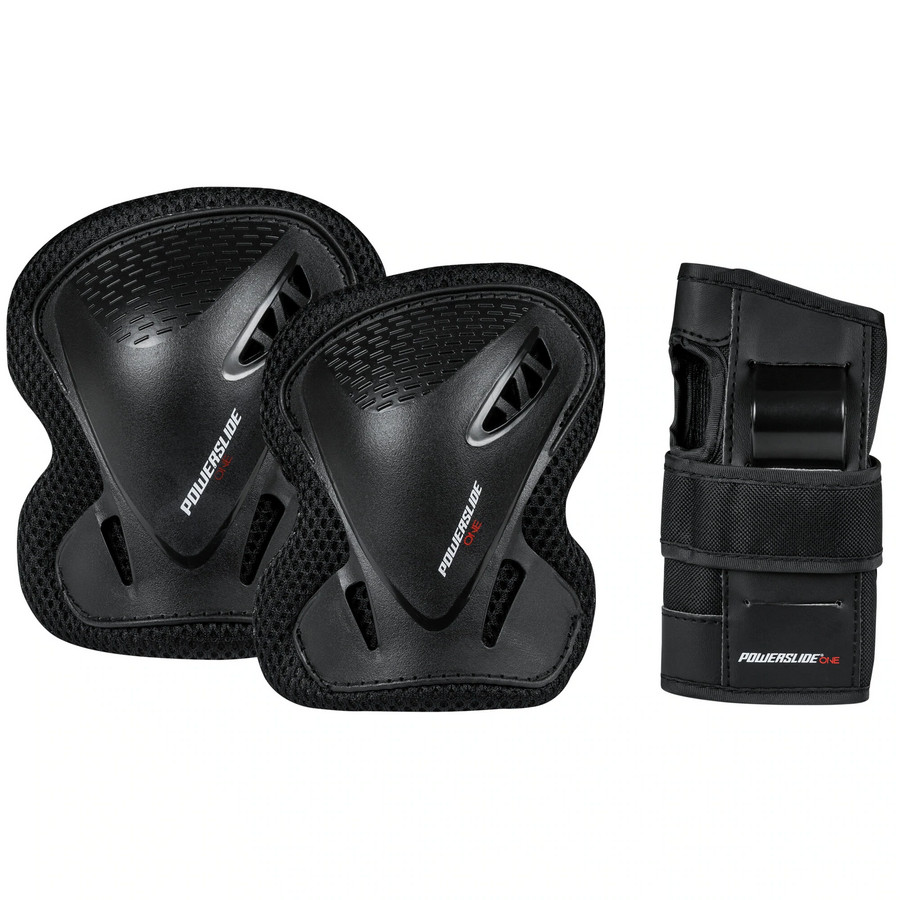 The knee and elbow pads are anatomically designed and incorporate dense EVA foam materials to absorb impacts. The knee and elbow pads included in the POWERSLIDE One Basic Adult Set of protective gear also have large, durable caps that protect from scrapes and abrasions while dispersing the force of impacts. Forward falls are common, especially for entry-level skaters just getting into inline skating. To prevent wrist injuries, POWERSLIDE includes a reliable pair of wristguards with top and bottom splints that provide complete protection still being light and comfortable.
This comprehensive set of protective gear is also great for other action sports like scooter riding and skateboarding. With the Powerslide One Basic Adult protection set you will enjoy and be well protected during their activities.