Powerslide Standard Men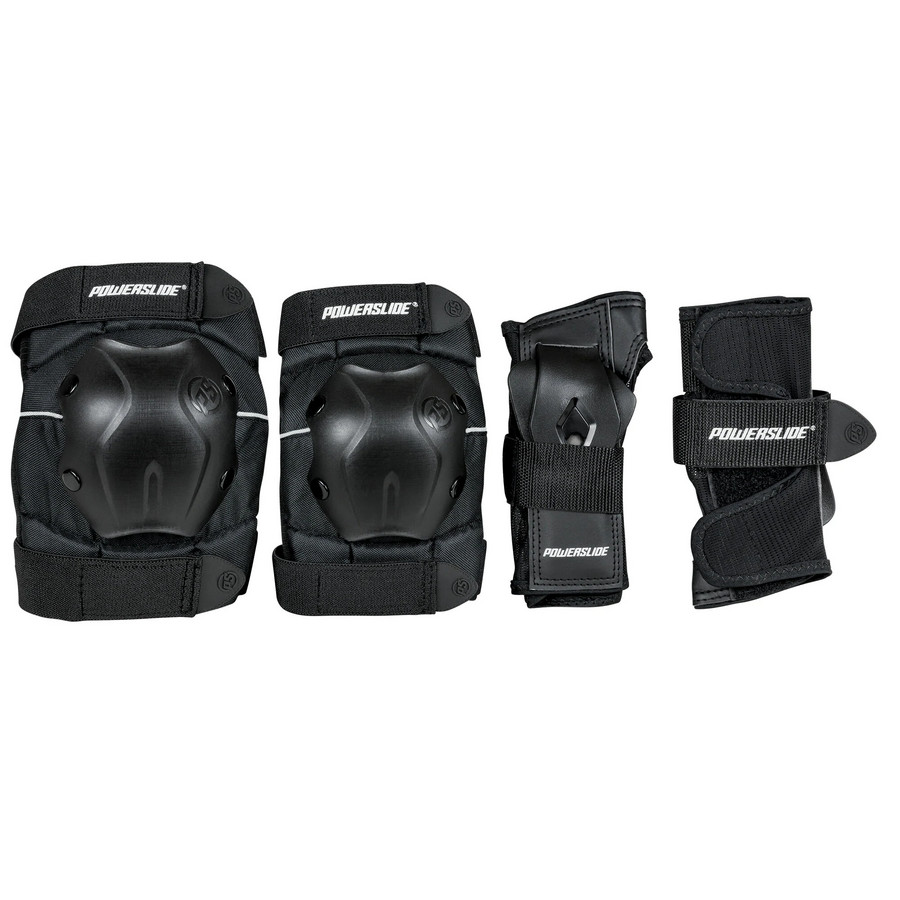 Powerslide Standard Men Set - Full set of protective gear for inline skating and action sports. Reliable knee pads, elbow pads, and wristguards.
Great for skaters of all skill levels, POWERSLIDE Standard Men set features high-quality elbow and knee pads that incorporate shock-absorbing materials complemented by durable, large caps that help distribute impacts and protect you from scrapes and abrasions.
Of course, comfort is key and this anatomically designed knee and elbow pads include a cotton sock sleeve and super comfortable lining. The pads are kept firmly in place by reliable elastic Velcro straps. The POWERSLIDE Standard Men set of protective gear includes reliable, lightweight wristguards that feature wide and durable splints for maximum wrist protection.