Powerslide Joker Blue Sky Kids Set
The Playlife Blue Sky is an entry-level protection set for children. It features solid big-sized caps on the knee and elbow pads for maximum safety. High-quality EVA foam materials absorb the impact perfectly.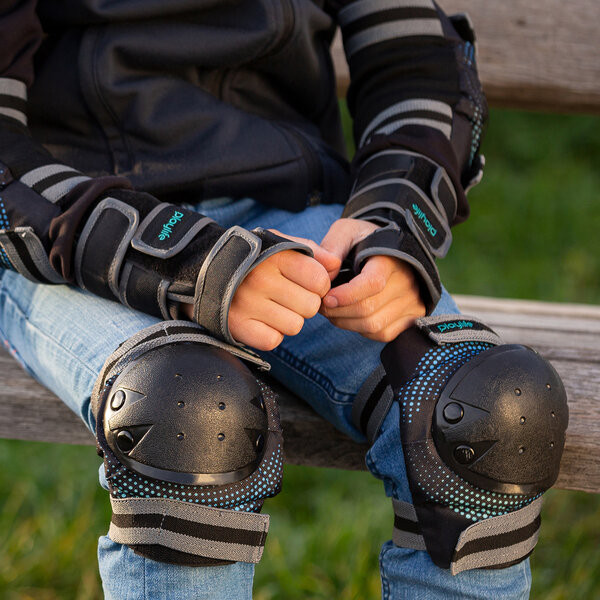 This protector set is anatomically designed to fit nicely and comfortably and will securely stay in place. The wristguards with their top and bottom splints provide the best possible wrist protection for the kids.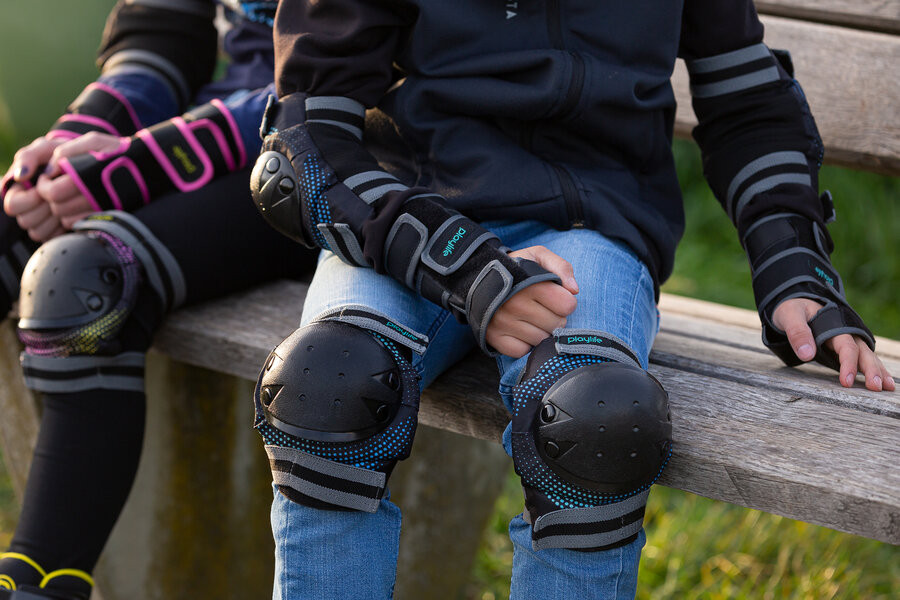 The colorway of the Playlife Blue Sky protective gear set matches perfectly with the eponymous size adjustable kids skates from Playlife. This set can be used for all kinds of action sport like skating or skateboarding.