Powerslide SUV Next Edge 150 Trinity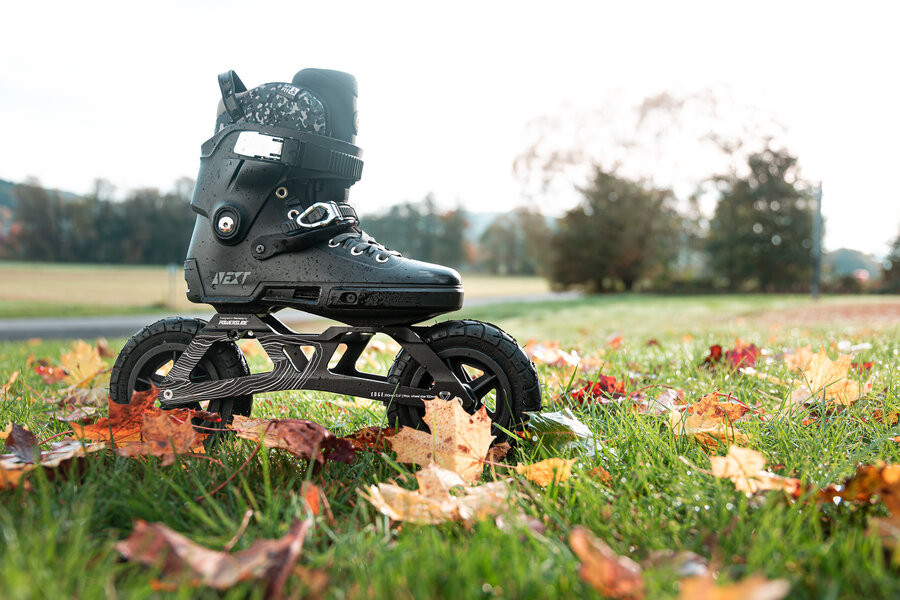 Powerslide Next Edge 150 Off-road SUV adventure inline skates are the world's first 2-wheel all terrain skates with a TRINITY hard-boot, comfortable liners & 2x150mm wheels.
Strong, lightweight, and ready to take on trails and off-road terrain. With two big 150mm tires, the innovative NEXT Edge 150 reduces weight compared to other SUV skates while delivering the performance you need for fast, fun workouts in the great outdoors.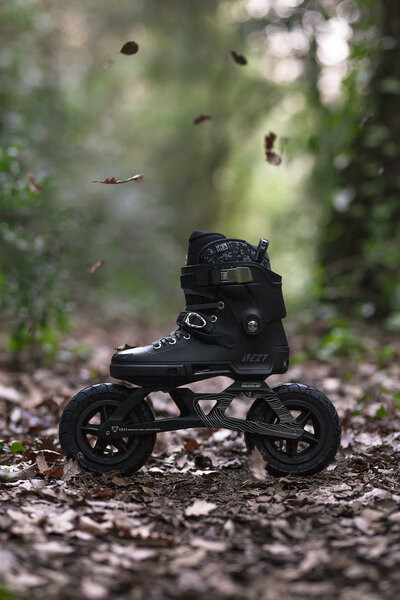 With a durable hard boot and supportive cuff, this high-performance SUV inline adventure skate delivers a superb off-road experience every time. Enjoy long, intense off-road workouts thanks to the comfortable heat-moldable MYFIT recall liner that covers two full sizes. The POWERSLIDE NEXT Edge 150 comes with the off-road proven TRINITY 3-point mounting system that offers a low center of gravity that improves control and balance, even on rough terrain.
Made of extruded aircraft aluminum, the NEXT Edge 150 comes with a light, strong, and responsive frame that delivers excellent power transfer to the rugged 150mm CST Pro tires. For skiers looking for an ideal off-season training season, bring your poles and hit the trails for an unmatched training session. The POWERSLIDE NEXT Edge 150 is the innovative, lightweight SUV adventure skate that delivers an intense off-road inline skating experience.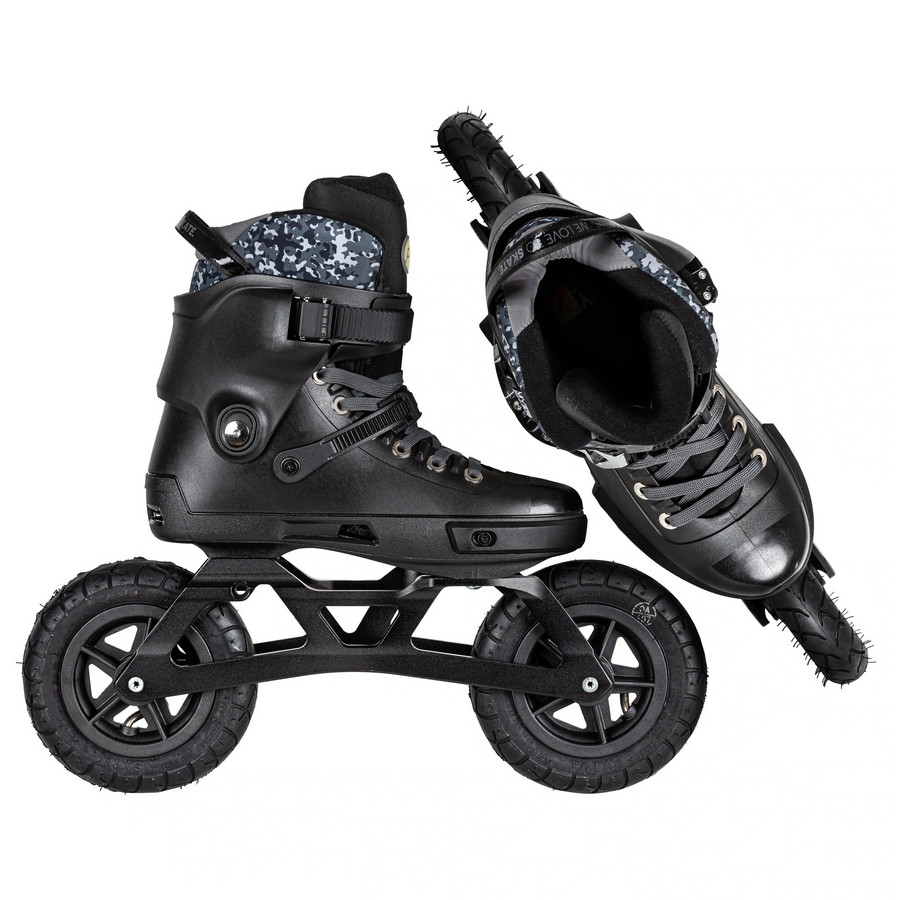 Key Features:
Skeleton: Glass-fiber reinforced plastic (GFRP) - GFK
Inner Boot: Hardboot; TRINITY 3-point mounting; MYFIT Recall dual fit liner; heat moldable MYFIT liner with 80°C
Lacing: Micro adjustable Time ratchet buckle / Standard lacing
Frame: Powerslide Edge; 6061 aircraft aluminum; TRINITY 3-point mounting; 11.4" (290mm); 2x150mm / 6"
Wheels: CST Pro; 6" / 150mm; 90 PSI / 6,2 bar; NR/SBR = Natural rubber / Styrene Butadine rubber
Bearings: Wicked; ABEC 7 rustproof; SUS stainless steel