Powerslide Reign Apollo 100 Trinity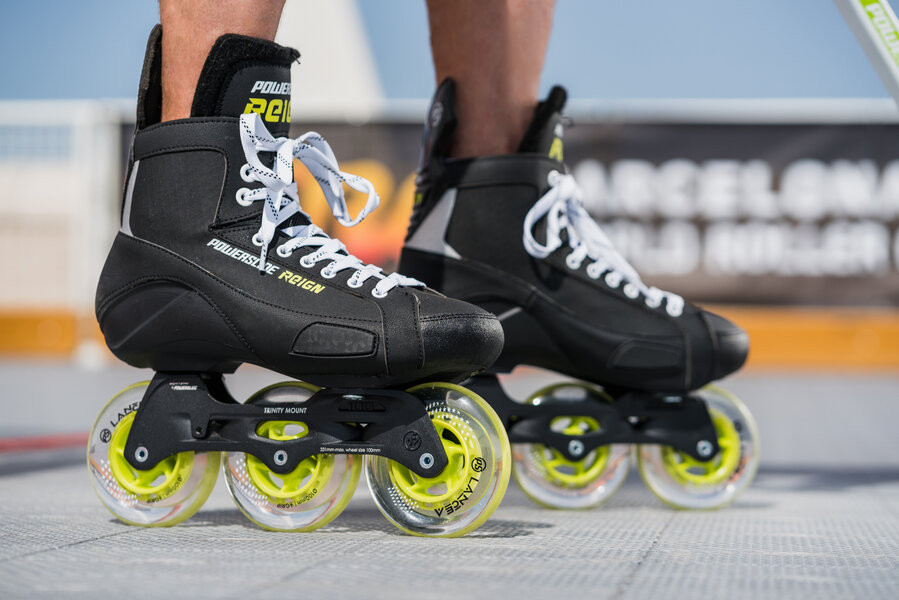 Powerslide Reign Apollo 100 Hockey inline skates: Skate harder, turn faster, bring your game to the next level. More control & agility with TRINITY Mount & 3x100mm wheels.
Looking for a high-performance inline hockey skate? You found it. Say hello to the POWERSLIDE Reign Apollo 100. This performance-focused inline hockey skate is made of glass-fiber reinforced plastic, giving you excellent support and superior control during intense, fast-paced games.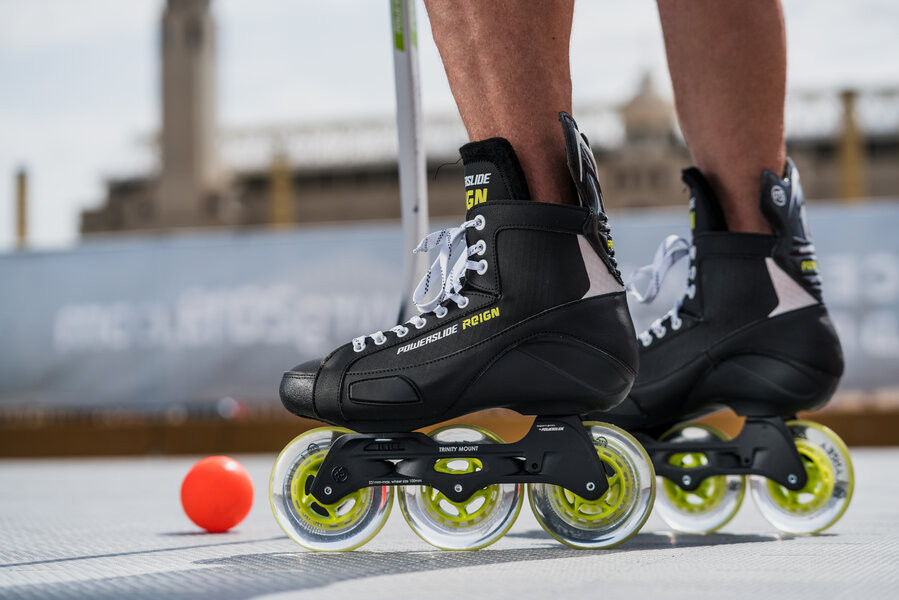 The Reign Apollo 100 boot is made to take the demanding conditions of high-speed, high-adrenaline inline hockey. With a Recall memory fit, high abrasion mesh lining the skate you get the comfort and durability that's so crucial for serious hockey players.
The POWERSLIDE Reign Apollo 100 incorporates the famous TRINITY 3-point mounting that sets a new standard for performance and customization. The TRINITY system provides a low center of gravity, improving stability and control. With the TRINITY system, you can also adjust the position of your frame to better suit your skating style.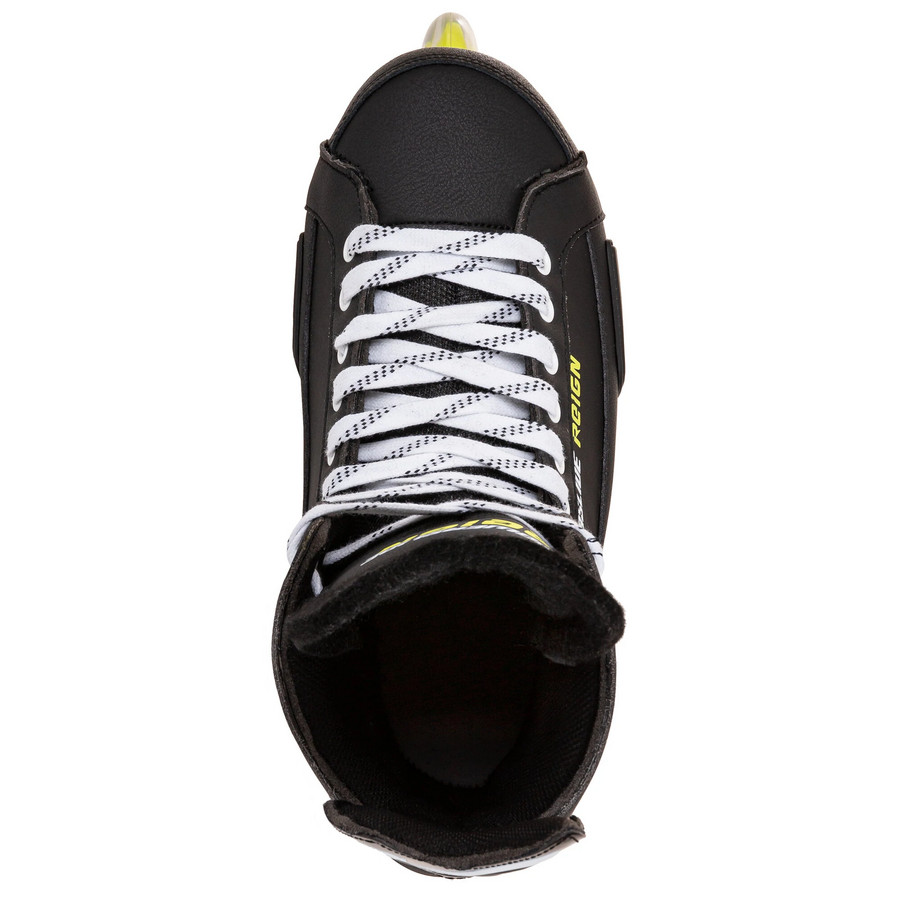 The speed and agility the 3-wheel Reign Apollo 100 gives you are nearly unmatched. Fitted perfectly with the TRINITY system and POWERSLIDE Elite frame, this combination of precision frame and groundbreaking mounting system provides excellent power transfer and control.
Complimented perfectly with 3 high-quality Prime Lancea wheels and WICKED ABEC 7 bearings, this is the skate you want when you're up against the fiercest competitions. Beat your rivals and discover your true potential with the POWERSLIDE Reign Apollo 100.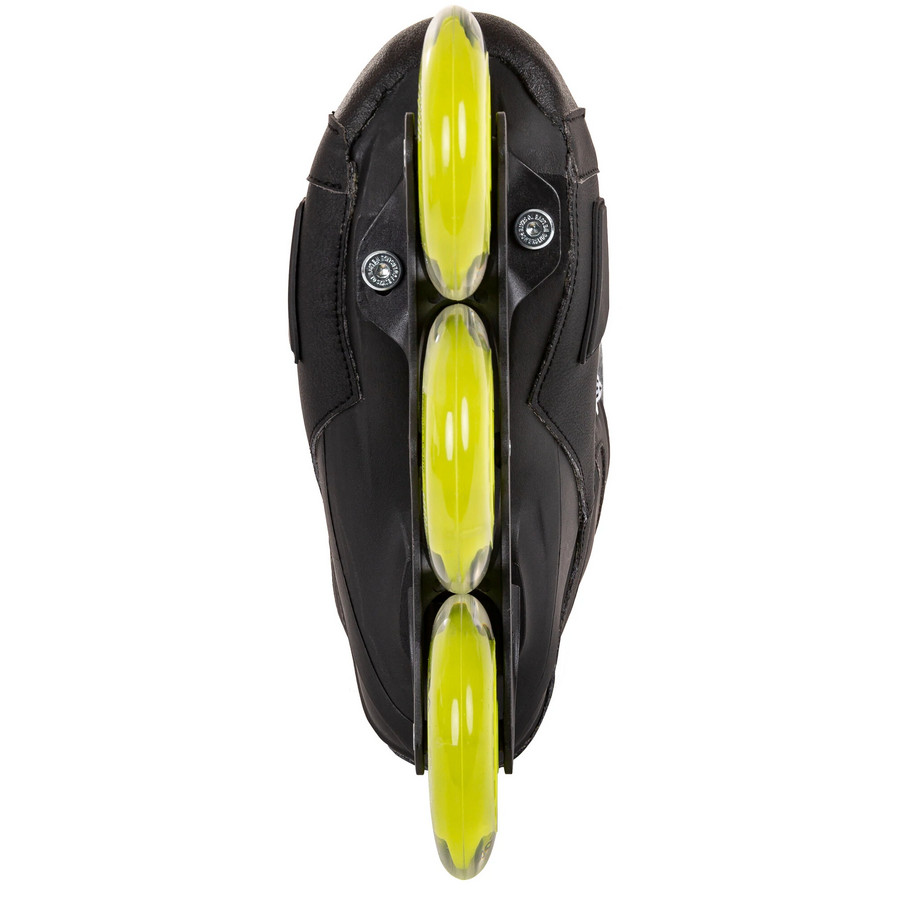 Key Features:
Skeleton: Glass-fiber reinforced plastic (GFRP) - GFK
Inner Boot: Hybrid composite boot; hand lasted; TRINITY X 3-point mounting; liner built in liner with Recall memory fit and antislip microfiber lining; heat moldable MYFIT shell with 90°C
Lacing: Waxed laces / Waxed laces
Frame: Powerslide Elite; ADC10 aluminum; TRINITY 3-point mounting; 38-40 = 8.1" (205mm) / 41-47 = 9.1" (231mm); 3x100mm
Wheels: Powerslide Lancea; 100mm / Grip; SHR = Super High Rebound
Bearings: Wicked; ABEC 7; chrome steel balls; carbon steel race ways