Powerslide Reign Triton 100 Trinity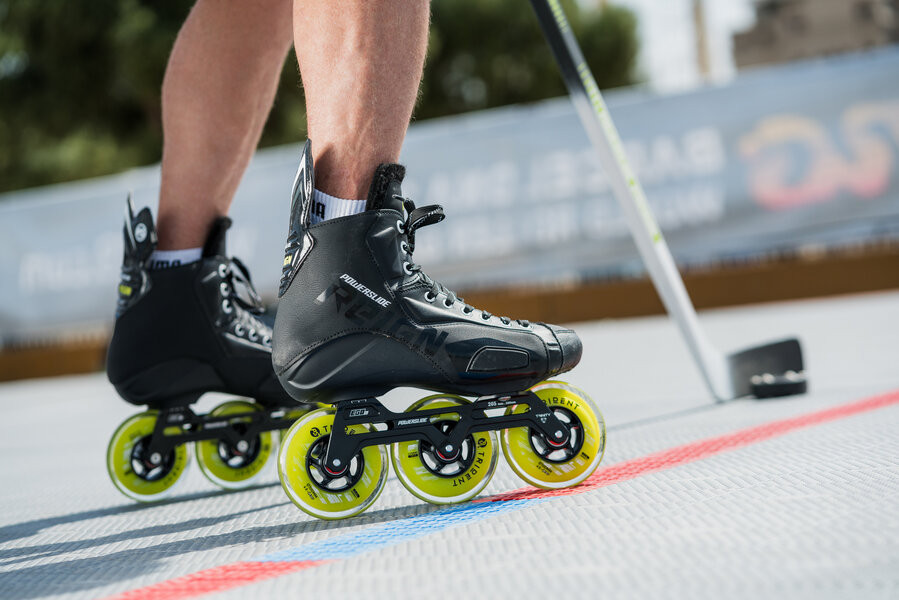 Powerslide Reign Triton 100 Hockey inline skates are fast, responsive & powerful. Supportive plastic shell with TRINITY mount & 3x100mm wheels.
Inline hockey is the fastest, most intense sport on wheels, and with a 3x100mm setup, the POWERSLIDE Reign Triton 100 inline hockey skate brings the speed and intensity to a whole other level. The Reign Triton 100 includes POWERSLIDE's famous TRINITY 3-point mounting system, giving you a low center of gravity that improves stability and control. The TRINITY system also allows you to adjust the position of your frame to match your skating style and optimize performance.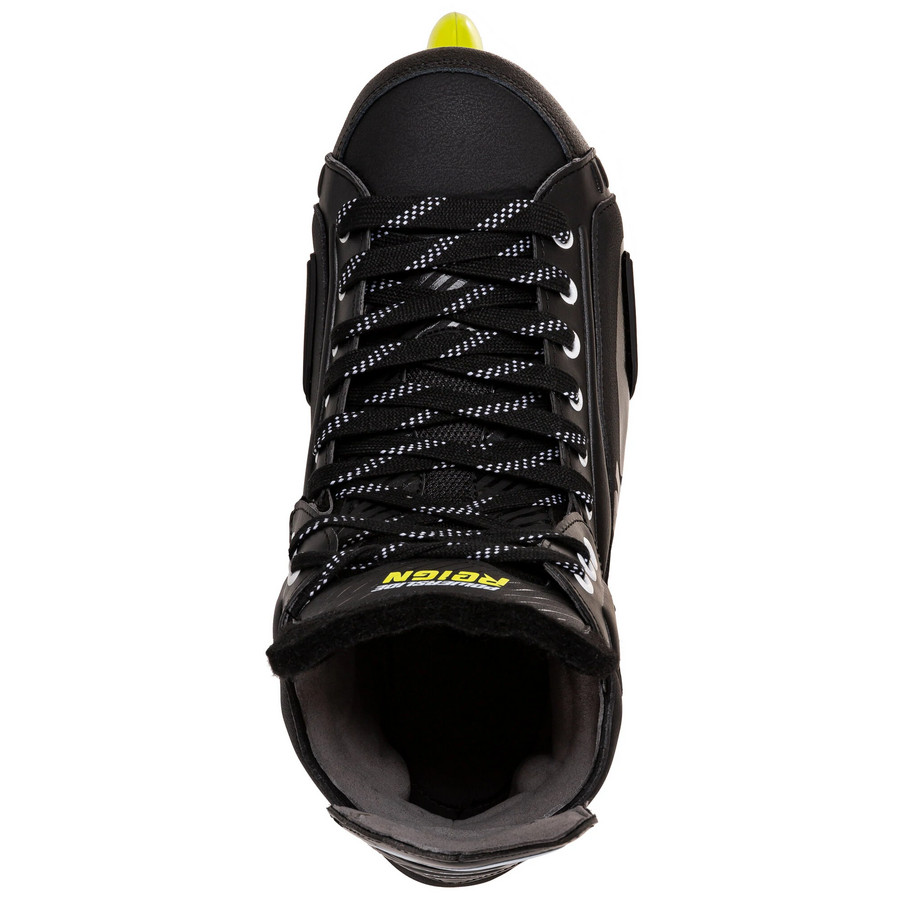 A light, sturdy, and responsive frame is crucial for a high-performance inline hockey skate and the Reign Triton 100 doesn't disappoint. Coming with the POWERSLIDE Ego aluminum frame riding on 100mm Prime Trident indoor wheels and smooth WICKED ABEC 7 bearings, you get the power and control you need when you're up against the fiercest competition.
Change your game and discover what you're capable of on the rink in the Reign Triton 100 inline hockey skate.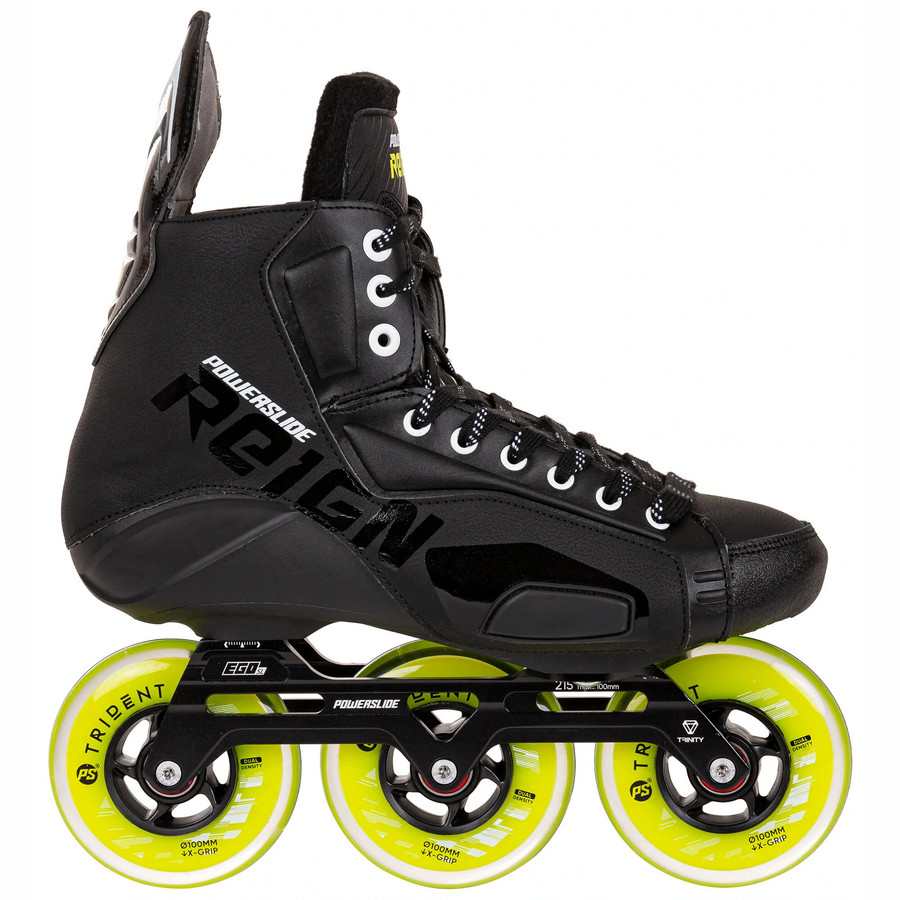 Key Features:
Skeleton: Glass-fiber reinforced plastic (GFRP) - GFK
Inner Boot: Hybrid composite boot; hand lasted; TRINITY X 3-point mounting; liner built in liner with Recall memory fit and antislip microfiber lining; heat moldable MYFIT shell with 90°C
Lacing: Waxed laces / Waxed laces
Frame: Powerslide Ego SL; 6061 aircraft aluminum; TRINITY 3-point mounting; 38-41 = 8.5" (215mm) / 42-47 = 9.1" (231mm); 3x100mm
Wheels: Powerslide Triden; DD, 100mm / Xx-grip; SHR indoor = Super High Rebound/DD (Dual Density)
Bearings: Wicked; ABEC 7; chrome steel